We can guess the Bridal getup that will suit your personality?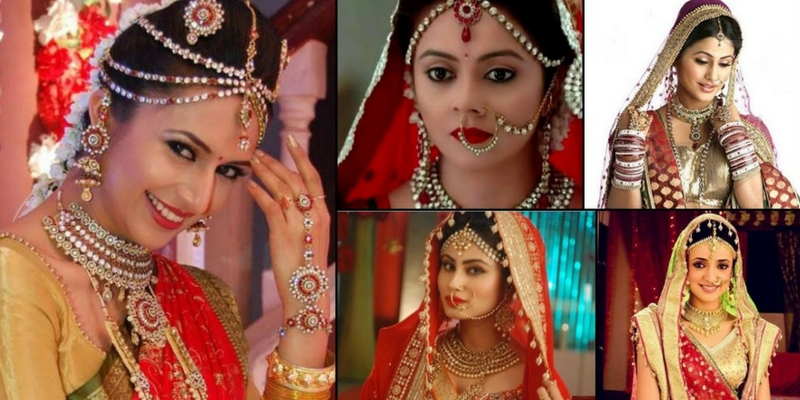 We can guess the Bridal getup that will suit your personality
Author : Adiyogi Quiz Master
Posted On : 07-Apr-2018
Choose a wedding dress that will match your personality?
Circular Lehenga in Maroon
Velvet A Line Lehenga in Dark Green
Flared Lehenga
White lace lehenga
Style you prefer to wear?
Maharastrarian saree draping
Jewellery you would like to wear on your Marriage?
Kundan Jewellery
Gold Jewellery
Diamond Jewellery
Filigree Jewellery
Navratna Jewellery
Mango Mala Set
Choose an actress saree draping style you ?
Deepika Padukone ye jawani hai diwani style

Vidya Balan , Tumhari sulu
Pick an innovative Blouse Design?
Peplum Blouse
Cape Style Blouse
Bodysuit Blouse
One Side Shoulder Blouse
Jacket Style Blouse
Corset Style Blouse
Which bridal saree color do you prefer?

Dress type that you like to wear?
Mini Dresses
Midi Dresses
Long/ Maxi Dresses
Lace Dresses
Peplum Dresses
High-Low Dresses
Choose an Open Pallu draping ?

Choose a bridal nose ring that you want to wear?
Oversized-hoop nose ring
The traditional Maharashtrian nath
Floral pearl-drop nose ring
Good old vintage nose ring
Gold nose ring with layered chains
Small nose ring with a pearl encrusted chain
Choose an Bridal Hairstyles ?
Floral Curly Fishtail Braid