Can we guess your favourite music genre?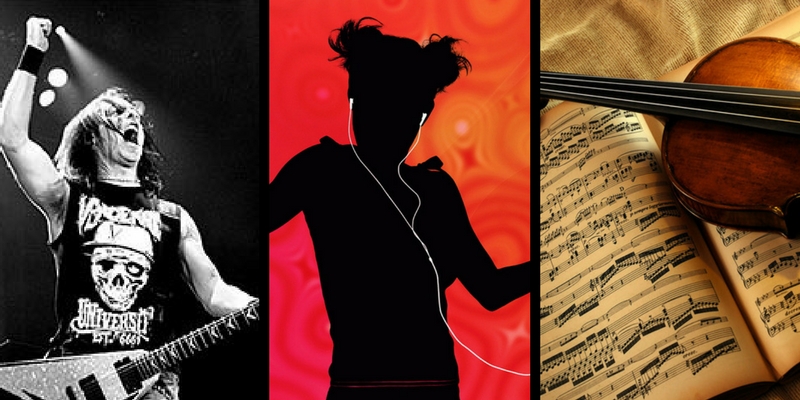 Can we guess your favourite music genre
Author : Adiyogi Quiz Master
Posted On : 21-Mar-2018
What would you like to do on free time?
Hangout with friends
Read a novel
Take a course
Volunteer
Flower that brings out your Soul?

How is your mood?
Angry
Annoyed
Bad
Envious
Happy
Pick a 80'S Theme Song?
Mere rang mein rangne wali

Kisi Nazar Ko Tera Intezar Aaj
Where would you like to live?
Country Side
City
Sea Side
Woodlands
Small Towns
Choose a song that represents your relationship?
Mein fir bhi tumko chanhungi
What is your role on a musical band?
Bass Guitarist
Drumer
Singer
What style of art do you prefer?

Which decade music you like most?
Favorite musical instrument?