Can we guess the Bollywood song you hate most?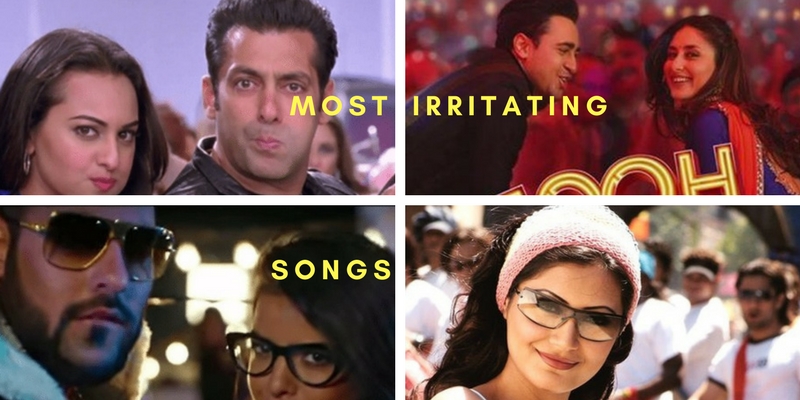 There are a lot of songs that people hate but there are even worse songs which you can't even tolerate. Take this quiz and we will guess which song you hate the most.
Author : Adiyogi Quiz Master
Posted On : 08-Mar-2018
Choose a song that represents your relationship?
Mein fir bhi tumko chanhungi
When you get angry what do you do?
Yell
Cry
Punch something
Try to get relax
Pick a 80'S Theme Song?
Mere rang mein rangne wali

Kisi Nazar Ko Tera Intezar Aaj
What is one thing that makes you really angry?
Mean People
Unfair People
A lot of things
Not sure
Current Song Of Your Life?

How would you describe your anger?
Mean
Tricky
Violent
Calculating
Which Bollywood celebreity(female) would you like to date?

You cant be happy without?
Money
Family
Friends
Knowledge
What kind of party you like most?

What is your favourite form of fine art?
Creative Writing
Music
Visual Art
Dance