Take this quiz and see how well you know about 91st Academy Awards??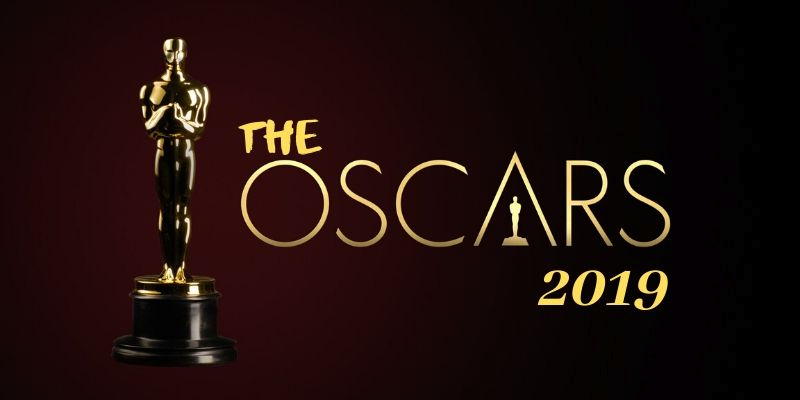 The 91st Academy Awards ceremony, presented by the Academy of Motion Picture Arts and Sciences (AMPAS), honored the best films of 2018.
Author : Agniva Bhowmick
Posted On : 11-Feb-2020
Q1: When were the 91st Academy Awards held?
A. February 24
B. March 12
C. April 18
D. January 11
Q2: Where were the 91st Academy Awards held?
A. Santos
B. La lolla
C. San Antonio
D. Los Angles
Q3: How many categories were awarded in Oscars 2019?
A. 24 categories
B. 26 categories
C. 28 categories
D. 30 categories
Q4: Which of these presenters was not a preshow host of the ceremony?
A. Rose Menounos
B. Elaine Welteroth
C. Billy Porter
D. Ryan Seacrest
Q5: Which of these won most of the awards?
A. Green Book
B. Roma
C. The Favorite
D. Bohemian Rhapsody
Q6: How many awards did Green Book win?
Q7: Which of these awards was not won by Bohemian Rhapsody?
A. Best Actor
B. Best Director
C. Best Supporting Actor
D. Best Picture
Q8: When were the names of the nominees for Oscars 2019 announced?
A. January 14, 2019
B. January 16, 2019
C. January 18, 2019
D. January 22, 2019
Q9: Which of these was not categorized as a short action film in the award ceremony?
A. Skin
B. One Small Step
C. Fauva
D. Detainment
Q10: Which of these films received ten nominations?
A. Cold War
B. Bohemian Rhapsody
C. A star is born
D. The favorite