Take this quiz and see how well you know about Abhijit Banerjee??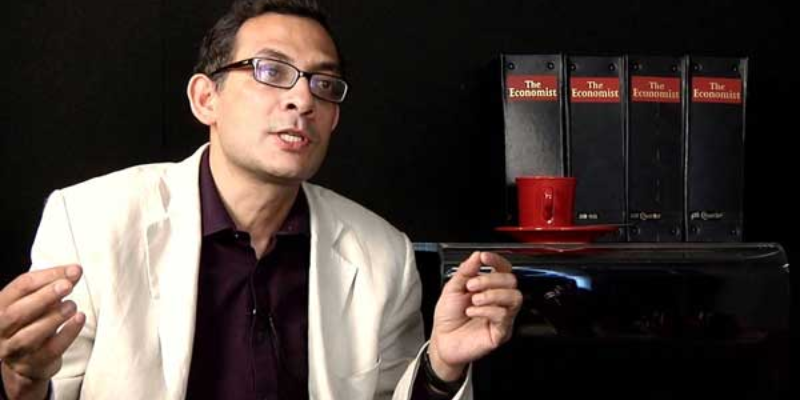 Abhijit Banerjee is an eminent Indian American economist. He is a research affiliate of Innovations for Poverty Action and a member of the Consortium on Financial Systems and Poverty.
Author : Agniva Bhowmick
Posted On : 14-Oct-2019
Q1: What is the middle name of Abhijit Banerjee?
A. Pranak
B. Binayak
C. Pranayak
D. Nayak
Q2: In which year did he win Nobel Prize in Economics?
A. 2016
B. 2017
C. 2018
D. 2019
Q3: Why was he awarded to Nobel Prize?
A. contributions to behavioral economics
B. integration of climate change into long-run macroeconomic analysis
C. analysis of market power and regulation
D. for their experimental approach to alleviating global poverty
Q4: Where was he born?
A. Washinton
B. Mumbai
C. Kolkata
D. New York
Q5: He is the international professor of which university?
A. Massachusetts Institute of Technology
B. Stanford University
C. Harvard University
D. Princeton University
Q6: He is the co-author of which book?
A. Economics in One Lesson
B. Thinking, Fast and Slow
C. Freakonomics
D. Poor Economics
Q7: From which university did he complete his M.A. in economics in 1983?
A. Calcutta University
B. Hyderabad University
C. Cambridge University
D. Jawaharlal Nehru University, Delhi
Q8: In which year was he elected a fellow of the American Academy of Arts and Sciences
A. 2004
B. 2006
C. 2005
D. 2007
Q9: When did he recieve he Bernhard-Harms-Prize from the Kiel Institute for the World Economy?
A. 2013
B. 2014
C. 2015
D. 2016
Q10: What is the name of his research lab?
A. Abdul Latif Jameel Poverty Action Lab
B. Abdul Poverty Action Lab
C. Poverty Action Lab
D. Making economics for poor people lab