Take this Ajay Devgan Quiz and see how well you know him??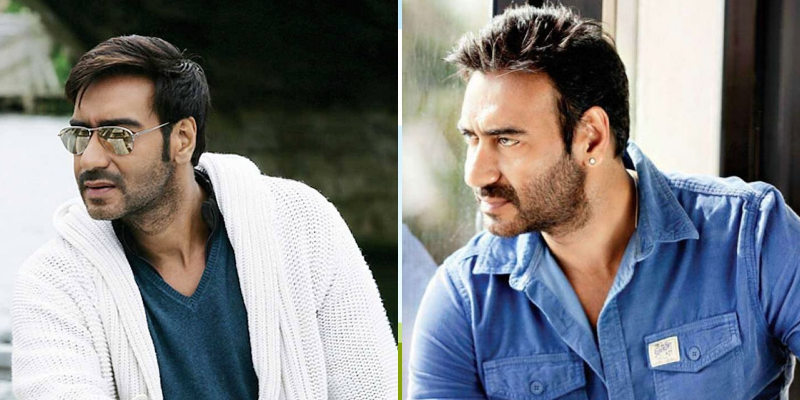 Ajay Devgan (born 2 April 1969), known professionally as Ajay Devgn, is an Indian film actor, director, and producer. He is widely considered as one of the most intense and influential actors of Hindi cinema, who has appeared in over a hundred Hindi.
Author : Agniva Bhowmick
Posted On : 31-Mar-2020
Q1: When Ajay Devgn was born?
A. 2 April 1966
B. 2 April 1967
C. 2 April 1968
D. 2 April 1969
Q2: What is the real name of Ajay Devgan?
A. Vinay Devgan
B. Vijay Devgan
C. Vishal Devgan
D. Ajay Devgn
Q3: In which year was he honored by Padma Shri, the fourth-highest civilian honour of the country?
A. 2016
B. 2017
C. 2018
D. 2019
Q4: What was the first movie of Ajay Devgan?
A. Jigar
B. Phool Aur Kaante
C. Naajayaz
D. Sangram
Q5: For which movie he received his first National Film Award for Best Actor for his role?
A. Hum Dil De Chuke Sanam
B. Diljale
C. Haqeeqat
D. Zakhm
Q6: In which year did he win his second National Film Award for Best Actor for his portrayal of Bhagat Singh in Rajkumar Santoshi's biopic The Legend of Bhagat Singh?
A. 2003
B. 2004
C. 2005
D. 2006
Q7: When did he chnage his surname from Devgan to Devgn on the request of his family?
A. 2006
B. 2007
C. 2008
D. 2009
Q8: What is the name of his production company?
A. Ajay Devgn FFilms,
B. AD Films
C. AD FFfilms
D. AD
Q9: What is the name of his wife?
A. Kajol
B. Jui Chawla
C. Priti Zinta
D. Katrina
Q10: How many siblings he has?