Take this quiz and see how well you know about Atif Aslam??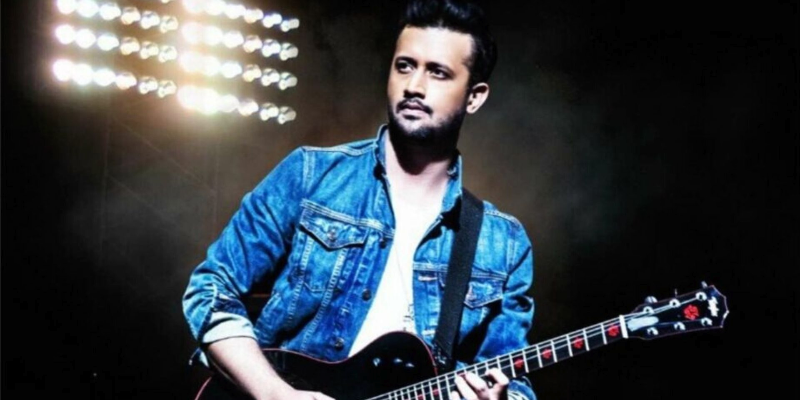 Muhammad Atif Aslam is a Pakistani playback singer and actor. He has recorded numerous chart-topping songs and is known for his vocal belting technique. He predomina sings in Hindi, Urdu and has also sung in Bengali.
Author : Agniva Bhowmick
Posted On : 14-Mar-2020
Q1: When Atif Aslam was born?
A. 12 March 1982
B. 12 March 1983
C. 12 March 1984
D. 12 March 1985
Q2: What is his origin?
A. Indian
B. Parsian
C. Pakistani
D. British
Q3: In which yera ha he receive Tamgha-e-Imtiaz?
A. 2005
B. 2006
C. 2007
D. 2008
Q4: Who is his inspiration?
A. Manna Dey
B. Kishore Kumar
C. Mohammad Rafi
D. Nusrat Fateh Ali Khan
Q5: What is the name of his firts album?
A. Bheegi Yaadein
B. Mahi Ve
C. Ehsaas
D. Jal Pari
Q6: Which director gave him break through in Bollywood?
A. Mahesh Bhatt
B. Rohit Shetty
C. Vikram Bhatt
D. Karan Johar
Q7: With which band did he make his first international tour in US and Canada?
A. Rhythm Dhol Bass and Annie Khalid
B. Queens Colden Center
C. Symphony
D. Royal Albert
Q8: In which year Aslam was named among top performers of Dubai for 2012 alongside Pitbull, Enrique Iglesias, Il Divo, Gotye, Evanescence and Swedish House Mafia?
A. 2011
B. 2012
C. 2013
D. 2014
Q9: In which Hollywood movie a single "Aadat" from his first album Jal Pari, featured in Ramin Bahrani's 2005?
A. La mujer de mi hermano
B. Mira Nair
C. Man Push Cart
D. The Reluctant Fundamentalist.
Q10: What was his first song in Bollywood?
A. Pehli Nazar Mein
B. Tere Bin
C. Tere Liye
D. Tu Jaane Na