Take this quiz and see how well you know about Bhawana Kanth??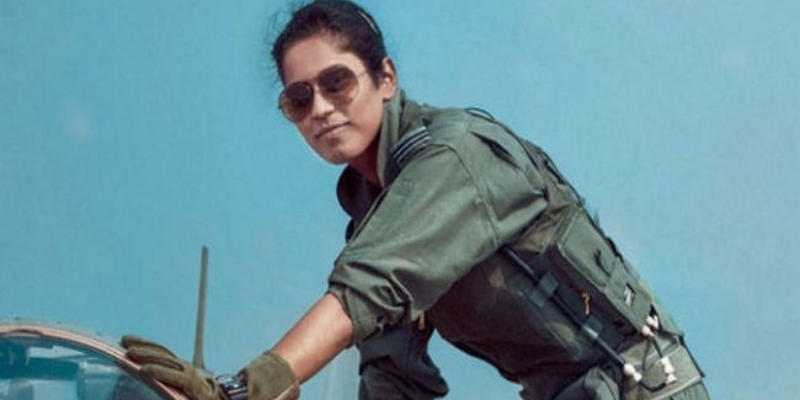 Bhawana Kanth is one of the first female fighter pilots of India. She was declared as the first combat pilot along with two of her cohorts, Mohana Singh, and Avani Chaturvedi.
Author : Agniva Bhowmick
Posted On : 07-Jan-2020
Q1: When Bhawana Kanth was born?
A. 1 December 1992
B. 1 December 1993
C. 1 December 1994
D. 1 December 1995
Q2: She belongs from which state?
A. UP
B. MP
C. Gujrat
D. Bihar
Q3: She was fond of in which game?
A. Kho Kho
B. Cricket
C. Chess
D. Ludo
Q4: In which year did she become the first female fighter pilot in India?
A. May 2017
B. May 2018
C. May 2019
D. May 2020
Q5: From where did she prepare for engineering entrance examinations ?
A. KOTA
B. IIT
C. Kanpur
D. Bihar
Q6: In which college did she join Bachelor of Engineering in Medical Electronics ?
A. BMS
B. IIT
C. BIT
D. KIIT
Q7: In which year was she inducted into the Indian Air Force fighter squadron?
A. June 2019
B. June 2018
C. June 2017
D. June 2016
Q8: In which year was she finish her graduation?
A. 2012
B. 2013
C. 2014
D. 2015
Q9: In which company did she get job?
A. Indial Oil
B. Tata Consultancy Services
C. TATA Steel
D. Relience
Q10: By which aircraft did she make flight?
A. Sukhoi Su-30
B. Mirage 2000
C. HAL Tejas
D. Mig-21