Take this quiz and see how well you know about birthday boy Bhubaneswar Kumar ??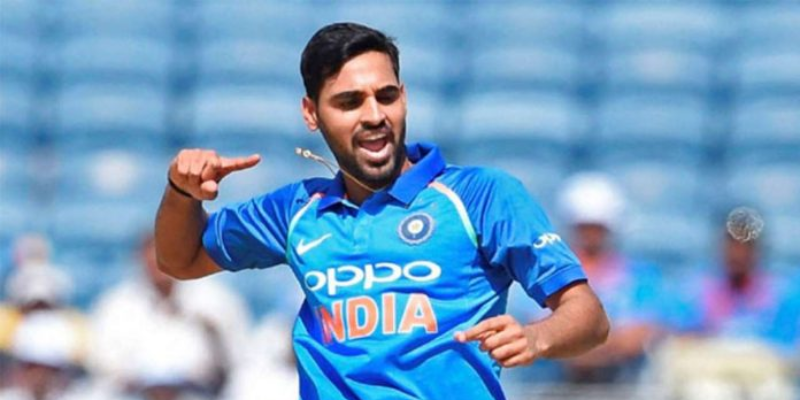 Bhuvneshwar Kumar Singh is an Indian international cricketer who plays all formats of the game.
Author : Agniva Bhowmick
Posted On : 05-Feb-2020
Q1: When Bhuvneshwar Kumar was born?
A. 5 February 1987
B. 5 February 1988
C. 5 February 1989
D. 5 February 1990
Q2: He plays for which team in IPL?
A. SH
B. KKR
C. RCB
D. MI
Q3: Against which team he made his T20 debut ?
A. Pakistan
B. South Africa
C. Sri Lanka
D. New Zeland
Q4: What is his ODI shirt no?
Q5: How many times did he take five wickets in test?
Q6: To whom did he dismiss in his first ODI?
A. Nasir Jamshed
B. Umar Akmal
C. Ahmed Shehzad
D. Mohammad Hafeez
Q7: What was his best score in test?
A. 6/82
B. 7/82
C. 8/82
D. 9/82
Q8: What is the name of Bhuvi's wife?
A. Saina Nehwal
B. Kareena Nagar
C. Nupur Kumar
D. Nupur Nagar
Q9: In his debut test, haw many wickets did he take against Australia?
Q10: How many wickets did he take in his ODI career?
A. 130
B. 132
C. 134
D. 136