Take this quiz and see how well you know about Biju Patnaik??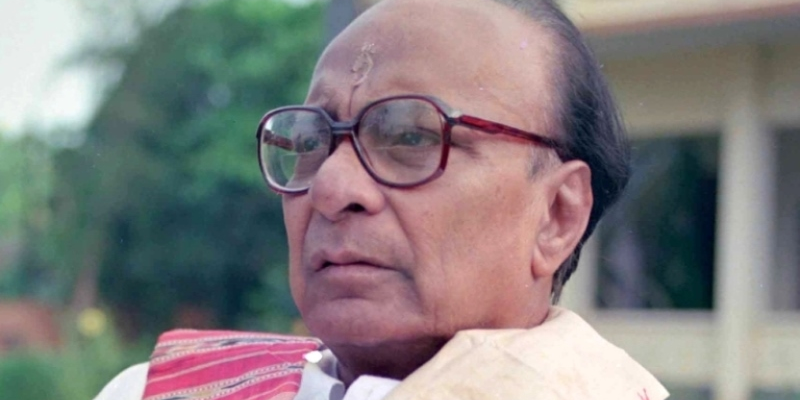 Biju Patnaik, was an Indian politician, aviator and businessman. As politician, he served as the Chief Minister of the State of Odisha.
Author : Agniva Bhowmick
Posted On : 05-Mar-2020
Q1: When Biju Patnaik was born?
A. 5th April 1916
B. 4th April 1916
C. 3th April 1916
D. 2th April 1916
Q2: What is the real name of Biju Patnaik?
A. Binay Patnaik
B. Bijay Patnaik
C. Bijendar Patnaik
D. Bijayananda Patnaik
Q3: How many times did he become Chief Minister of Odisha?
Q4: He presented which political party?
A. Janata Dal
B. Utkal Congress
C. BJP
D. TMC
Q5: In which profession, did he join after dropping college?
A. Pilot
B. Professor
C. Minister
D. Doctor
Q6: Which country did give him honorary citizenship?
A. Singapore
B. Sri Lanka
C. Indonesia
D. Nepal
Q7: In which year Biju Patnaik was awarded the highest national award, the 'Bintang Jasa Utama'?
A. 1995
B. 1996
C. 1997
D. 1998
Q8: In which occasion he was awarded by 'Bitang Jasa Utama'?
A. 50th Independance day of Indonesia
B. 45th Independance day of Indonesia
C. 50th Independance day of India
D. 45th Independance day of India
Q9: In which year Patnaik was elected uncontested to the Odisha Legislative Assembly from North Cuttack constituency?
A. 1943
B. 1944
C. 1945
D. 1946
Q10: What is the name of his son?
A. Naveen Patnaik
B. Bijay Patnaik
C. Suraj Patnaik
D. Nadin Patnaik