Take this quiz and see how well you know about Bishan Singh Bedi??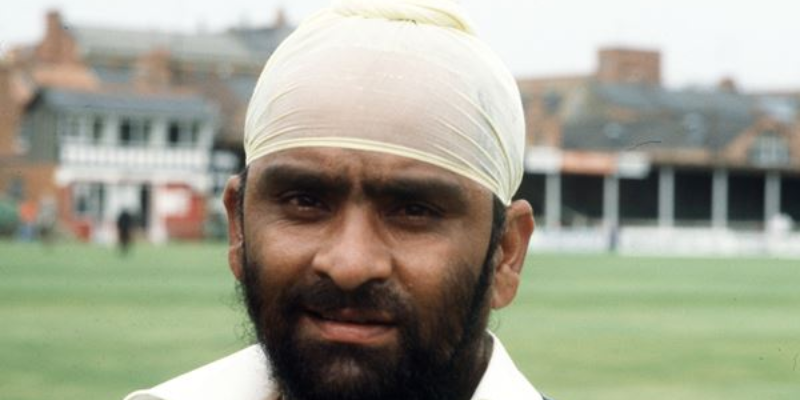 Bishan Singh Bedi is a former Indian cricketer who was primarily a slow left-arm orthodox bowler.
Author : Agniva Bhowmick
Posted On : 01-Dec-2020
Q1: When Bishan Singh Bedi was born?
A. 5 December 1993
B. 25 September 1946
C. 7 December 1993
D. 8 December 1993
Q2: Against which team did he make his Test debut?
A. Zimbabwe
B. Australia
C. New Zeland
D. West Indies
Q3: What is T-Shirt number?
Q4: How many test mathces did he play?
Q5: How many times did he take 5Ws in Test?
Q6: How many wickets has he taken in test?
A. 178
B. 266
C. 134
D. 102
Q7: What is his best bowling inTest?
A. 7/98
B. 6/27
C. 7/78
D. 7/59
Q8: For how many matches he was captain of Indian Cricket team?
Q9: How many wickets did he take in India in Australia 1977–78: ?
Q10: How many wickets did he take in irst-class cricket?
A. 956
B. 1560
C. 768
D. 345