Take this Brittney Griner quiz and check how much you know this American Basketball Player?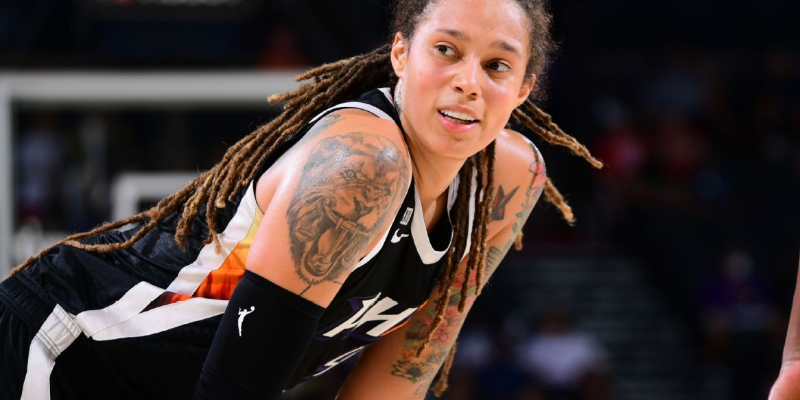 Take this Brittney Griner quiz and check how much you know this American Basketball Player
Author : Jonathan
Posted On : 31-Jul-2023
Q1: What is Brittney Griner's full name?
A. Brittney Yvette Griner
B. Brittney Griner Johnson
C. Brittney Michelle Griner
D. Brittney Nicole Griner
Q2: In which city was Brittney Griner born?
A. New York City, New York, U.S.
B. Los Angeles, California, U.S.
C. Houston, Texas, U.S.
D. Chicago, Illinois, U.S.
Q3: With which WNBA team did Brittney Griner win a championship in 2014?
A. Los Angeles Sparks
B. Seattle Storm
C. Minnesota Lynx
D. Phoenix Mercury
Q4: What was the reason for Brittney Griner's international attention in 2022?
A. Winning an Olympic gold medal
B. Breaking a record in the WNBA
C. Being detained in Russia on a drug offense
D. Signing a lucrative endorsement deal
Q5: How many years was Brittney Griner sentenced to in Russia?
A. Three years
B. Six years
C. Nine years
D. Twelve years
Q6: Which event led to controversy for Brittney Griner during her college years at Baylor University?
A. Punching an opposing player during a game
B. Failing a drug test
C. Skipping team practices
D. Refusing to attend team meetings
Q7: Who did the United States propose to exchange for Brittney Griner's release in a prisoner exchange with Russia?
A. Lionel Messi
B. Viktor Bout
C. Chaudhary Charan Singh
D. Henry Cavill
Q8: What type of offense was Brittney Griner convicted of in Russia?
A. Arms dealing
B. Drug trafficking
C. Tax evasion
D. Espionage
Q9: In which year did Brittney Griner lead Baylor University to an NCAA championship?
A. 2008
B. 2010
C. 2012
D. 2014
Q10: How did the WNBA players, coaches, and fans show their support for Brittney Griner after her sentencing in Russia?
A. They held a moment of silence before a game.
B. They organized a protest outside the Russian embassy.
C. They started a social media campaign for her release.
D. They boycotted the WNBA season.