Take a quiz to learn more about climate change.?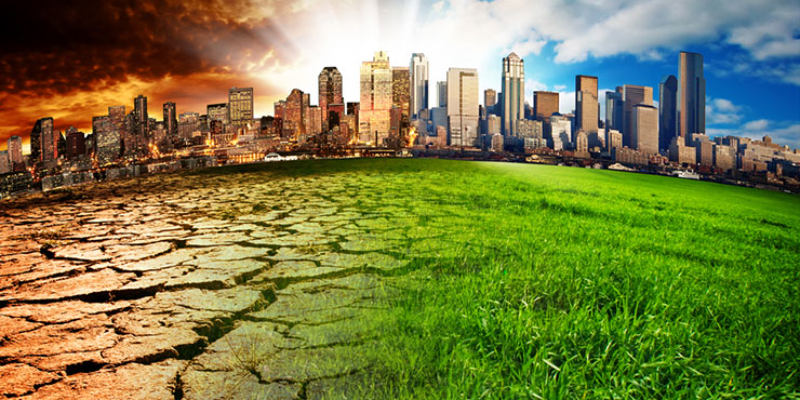 Climate change refers to long-term shifts in temperatures and weather patterns. Learn more about climate change and what you can do to stop it.
Author : Siziwe Mpopo
Posted On : 19-May-2022
Q1: In which century did the effects of climate change become evident?
A. 1900
B. 1500
C. 1800
D. 2000
Q2: What is the main cause of climate change?
A. The burning of fossil fuels
B. Heat waves
C. Green house gas emissions
D. Deforestation
Q3: Who was the Nasa Scientist who made Global morning famous?
A. John Hanson
B. Albert Einstein
C. Gregory Freeman
D. James Hanson
Q4: What is the most common gas that is causing climate change?
A. Methane
B. Carbon dioxide
C. Sulphur dioxide
D. Ammonia
Q5: What is the meaning of Aerosol?
A. Over heating of earth's surface
B. Smoke from wild fires
C. Liquid droplets in air or another gas
D. Melting of the North pole
Q6: What is the international organization for climate change?
A. Environmental Forums
B. International Climate Change Forum
C. Global warming Forum
D. Intergovernmental Panel on Climate Change
Q7: Which option below does not help to limit climate change?
A. Exercise
B. Switch to an electric car
C. Eat more vegetables
D. Save energy at home
Q8: How does climate change directly affect India?
A. Deforestation
B. Possibility of water scarcity by 2050
C. Cyclons
D. Scarcity of resources
Q9: Which country is the most affected by climate change?
A. Canada
B. Belgium
C. Japan
D. India
Q10: Which country has done much to curb climate change?
A. UK
B. Norway
C. Amsterdam
D. Denmark