Take this Dwayne Bravo IPL quiz and see how well you know him??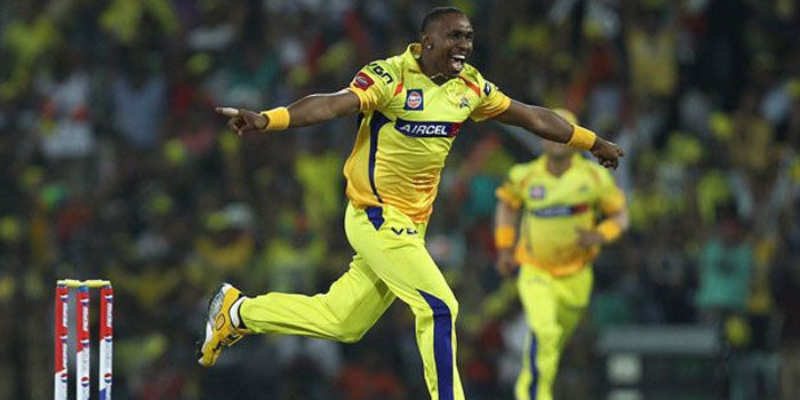 Dwayne Bravo is one of the most entertaining players in the world. He brings in Caribbean swagger to the IPL and bats with typical West Indian flair with lovely shots all round the wicket.
Author : Agniva Bhowmick
Posted On : 30-Aug-2020
Q1: Dwayne Bravo is the member of which IPL team?
A. CSK
B. MI
C. RCB
D. KXIP
Q2: For how many seassons did he play for MI?
Q3: How many matches he has played in IPL?
A. 56
B. 167
C. 145
D. 134
Q4: How many times he was not in IPL?
Q5: How many half centuries he has in IPL?
Q6: How many wickets has he taken in IPL?
A. 147
B. 102
C. 156
D. 123
Q7: What was his best performance in IPL as bowler?
A. 2/10
B. 3/22
C. 3/33
D. 4/22
Q8: How many times did he take 4W in IPL?
Q9: In which year did he join CSK?
A. 2014
B. 2010
C. 2017
D. 2011
Q10: Apart from CSK and MI, did he play for which IPL yeam?
A. GL
B. RCB
C. KKR
D. KXIP