How well you know about first general election of India??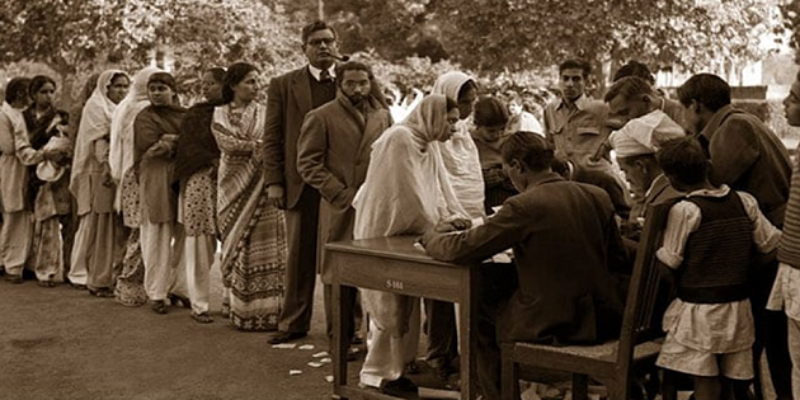 It was conducted under the provisions of the Indian Constitution, which was adopted on 26 November 1949. Elections to most of the state legislatures took place simultaneously.
Author : Agniva Bhowmick
Posted On : 31-Oct-2020
Q1: In which year first general election in India was conducted?
A. 1948 - 49
B. 1934 - 35
C. 1945 - 46
D. 1951–52
Q2: For how long it continued?
Q3: Who was interim cabiner head?
A. MK Gandhi
B. A. K. Gopalan
C. Jawaharlal Nehru
D. Ballavai Patel
Q4: For how many seats candidated competed?
A. 489 seat
B. 500 seat
C. 434 seat
D. 567 seat
Q5: How many people were eligable for voting in this election?
A. 173 million
B. 100 million
C. 180 million
D. 200 million
Q6: With how many votes INC won?
A. 364 of the 489 seats
B. 400 of the 489 seats
C. 350 of the 489 seats
D. 450 of the 489 seats
Q7: Who was first election commissioner?
A. Manmohini Sahgal
B. Acharya Kripalani
C. Jawaharlal Nehru
D. Sukumar Sen
Q8: In how many phasses election was conducted?
Q9: How many seats CPI won in this election?
Q10: Who was first The speaker of the first Lok Sabha?
A. Ganesh Vasudev Mavalankar
B. Acharya Kripalani
C. Prasad Mukherjee
D. Ram Manohar Lohia