Take this quiz and see how well you know about Greta Thunberg??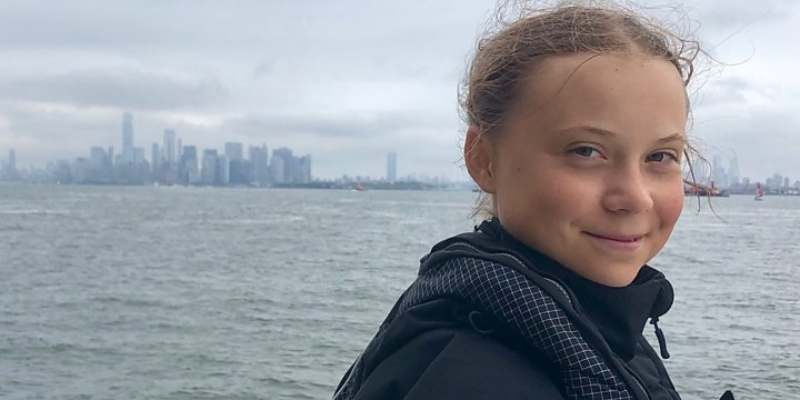 Greta Thunberg is a Swedish environmental activist on climate change whose campaigning has gained international recognition. Thunberg is known for her straightforward speaking manner.
Author : Agniva Bhowmick
Posted On : 26-Dec-2019
Q1: What is the full name of Greta Thunberg?
A. Greta Tintin Eleonora Ernman Thunberg
B. Greta Eleonora Ernman Thunberg
C. Greta Tintin Ernman Thunberg
D. Greta Tintin Eleonora Thunberg
Q2: When was she born?
A. 6 January 2003
B. 5 January 2003
C. 4 January 2003
D. 3 January 2003
Q3: At which age did she become known for her activism?
Q4: What was the name of her school climate strike movement?
A. Fridays for Future
B. Future Fridays
C. Future of Friday
D. Friday of Future
Q5: How many coordinated multi-city protests were there in 2019?
Q6: In which year Thunberg was featured on the cover of Time magazine, which named her a "next generation leader"?
A. August 2019
B. July 2019
C. June 2019
D. May 2019
Q7: In which year was she nominated for Nobel Peace Prize?
A. 2019
B. 2018
C. 2017
D. 2016
Q8: What does she do?
A. She is an activist for Global warming
B. She is an activist for water pollution
C. She is an engineer
D. Works for epic games
Q9: WHAT HAPPENED WHEN GRETA WAS 11 YEARS OLD?
A. She started recycling everything
B. She started having depressions.
C. She had very bad dreams.
D. She heard about climate problems.
Q10: WHAT IS TRUE?
A. CLIMATE CHANGE IS SOMETHING THAT PEOPLE DO NOT CONSIDER TO BE A EXISTENTIONAL THREAT.
B. PEOPLE KNOW CLIMATE CHANGE IS A BIG THREAT BUT PEOPLE CONTINUE TO BEHAVE BADLY.
C. PEOPLE DON'T KNOW ABOUT THE CLIMATE CHANGE.
D. PEOPLE THINK CLIMATE CHANGE IS A POSSITIVE THING.