Take this quiz and see how well you know about India'a Women team's Captain Harmanpreet Kaur??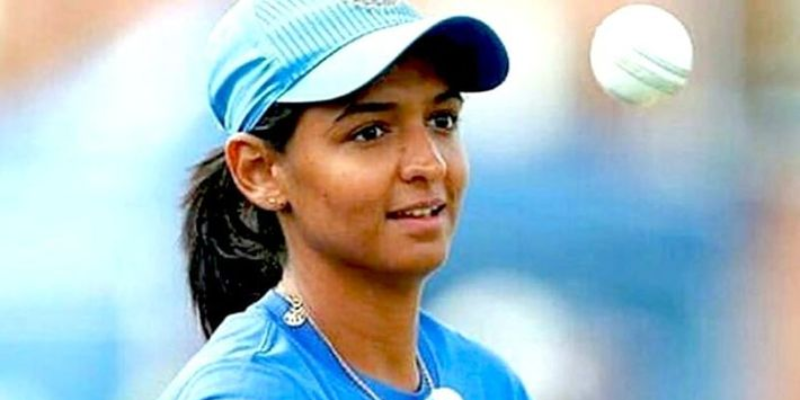 Harmanpreet Kaur plays as an all-rounder for the Indian women's cricket team. In January 2020, she was named as the captain of India's squad for the 2020 ICC Women's T20 World Cup in Australia.
Author : Agniva Bhowmick
Posted On : 08-Mar-2020
Q1: When Harmanpreet Kaur was born?
A. 8 March 1986
B. 8 March 1987
C. 8 March 1988
D. 8 March 1989
Q2: In which year was she awarded by Arjun Award ?
A. 2017
B. 2018
C. 2019
D. 2020
Q3: In which year she became the first woman for India to score a century in a Women's Twenty20 International (WT20I) match?
A. 2019
B. 2018
C. 2017
D. 2016
Q4: In which year, she became the first cricketer for India, male or female, to play in 100 international Twenty20 matches?
A. 2017
B. 2018
C. 2019
D. 2020
Q5: At which age did she made her ODI debut against Pakistan?
Q6: What was her best score in WODI?
A. 171
B. 167
C. 160
D. 150
Q7: Against which team she made her debut as captain against Pakistan women's?
A. Pakistan
B. Bangladesh
C. Australia
D. New Zeland
Q8: How many centuries she has in WODI?
Q9: In which year she was named as one of the players in the ICC Women's T20I Team of the Year?
A. 2017
B. 2018
C. 2019
D. 2020
Q10: What was her best bowling in test career?
A. 3/30
B. 5/50
C. 4/44
D. 5/44