Take this quiz and see how well you know about Holi??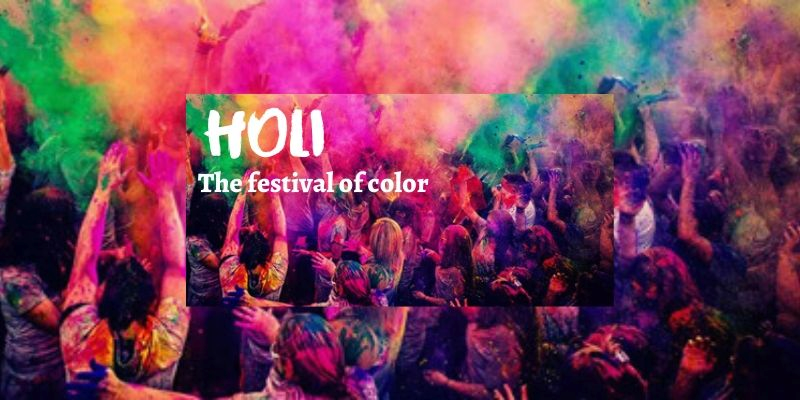 Holi is a festival of colors which is celebrated not only in India but around the world with full enthusiasm. On this day people, streets and houses could be seen covered in different colors.
Author : Agniva Bhowmick
Posted On : 04-Mar-2020
Q1: Holi is also known as the?
A. Festivals of Fruits
B. Festival of vegetables
C. Festivals of Color
D. Festival of lights
Q2: In which Hindu month, Holi is celebrated?
A. Baisakh
B. Phalguna
C. Pausa
D. Magha
Q3: By which name Holi is recognized as in Orissa?
A. Dhilhatta
B. Dolijatta
C. Dhoajun
D. Dolajata
Q4: There are many legends associated with Holi. Hiranyakashyap insisted everybody in his kingdom to worship him but his devout son, Prahlad became a follower of which god?
A. Lord Shiva
B. Lord Krishna
C. Lord Brahma
D. Lord Vishnu
Q5: The name of Hiranyakashipu's sister was?
A. Holima
B. Holi
C. Holika
D. Hidimba
Q6: Holi festival marks the end of winter and the beginning of?
A. Spring
B. Autumn
C. Summer
D. Monsoon
Q7: The famous 'Lath maar holi' is played at which place?
A. Barsana
B. Hampi
C. Mathura
D. Jaipur
Q8: Holika Dahan in South India is known as:
A. Dolajata
B. Dol Jatara
C. Phalguna
D. Kama Dahanam
Q9: Name the Sikh festival in which they show their physical strength and power and celebrates a day after Holi?
A. Baisakhi
B. Hola Mohalla
C. Bandi Chor Diwas
D. Maghi
Q10: The story behind the Holi Festival is related to:
A. Shiv and Parwati
B. Demon Holika and Prahlad
C. None of the above
D. Radha and Krishna