Take this Jaya Bachchan quiz and see how you know her??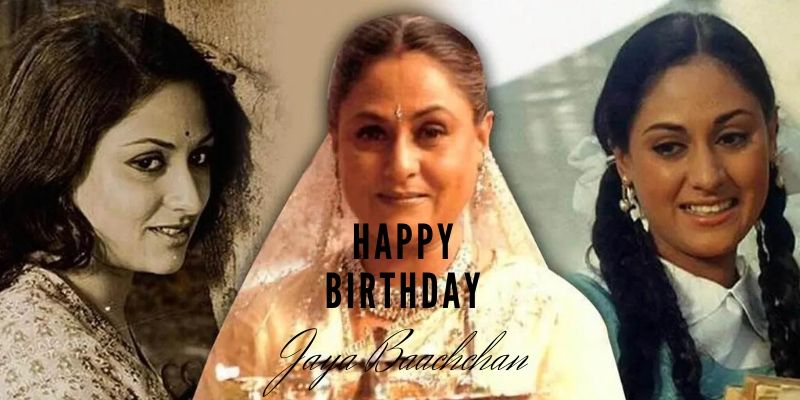 Jaya Bachchan, wife of Amitabh Bachchan, is an Indian film actress and politician. She is currently the Member of Parliament in Rajya Sabha
Author : Agniva Bhowmick
Posted On : 09-Apr-2020
Q1: When Jaya Bachchan was born?
A. 9 April 1945
B. 9 April 1946
C. 9 April 1947
D. 9 April 1948
Q2: She is the MP of which political party?
A. Shivsena
B. Samajwadi Party
C. BJP
D. INC
Q3: How many Filmfare Awards did she win?
Q4: In which year did she win Filmfare Lifetime Achievement Award ?
A. 2004
B. 2005
C. 2006
D. 2007
Q5: In which year she was awarded the Padma Shri by the Government of India?
A. 1989
B. 1990
C. 1991
D. 1992
Q6: In which movie did she make her film debut as teenager?
A. Guddi
B. Uphaar
C. Koshish
D. Mahanagar
Q7: In which year her Guddi movie was released?
A. 1971
B. 1972
C. 1973
D. 1974
Q8: In which movie did she act in 1975?
A. Zanjeer
B. Abhimaan
C. Fiza
D. Sholay
Q9: In which movie did she act with Amitabh Bachchan?
A. Silsila
B. Kal Ho Naa Ho
C. Sholay
D. Fiza
Q10: What is her real surname?
A. Mukherjee
B. Kapoor
C. Bhaduri
D. Roy