Take the quiz to celebrate the life of Khalifa vin Zayed Al Nahyan?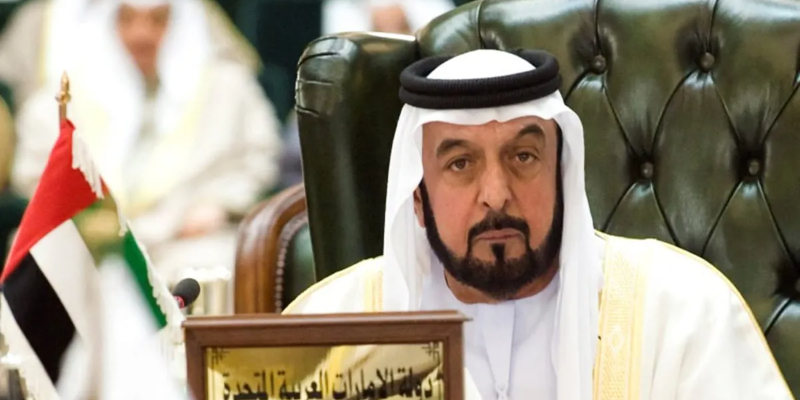 A great giant has fallen, a leader of one of the most affluent countries in the world. As we celebrate his life, take this quiz to embrace his memory.
Author : Siziwe Mpopo
Posted On : 14-May-2022
Q1: Which country was Khalifa the president of?
A. Saudi arabia
B. Iraq
C. Qatar
D. UAE
Q2: Since which year was he in power?
A. 1995
B. 2004
C. 2009
D. 2000
Q3: When was Khalifa bin Zayed born?
A. 1950
B. 1943
C. 1948
D. 1952
Q4: What other title did Khalifa bin Zayed assume?
A. Crown prince
B. President
C. King
D. Ceo
Q5: What is the currency of the UAE?
A. Rupees
B. United Arab Emirates dirham
C. Euro
D. UAE Dollar
Q6: Which Country is not a part of the UAE?
A. Abu Dhabi
B. Iraq
C. Ajman
D. Dubai
Q7: Which city is the capital of UAE?
A. Ajman
B. Dubai
C. Fujairah
D. Abu Dhabi
Q8: Who is Khalifa's successor?
A. Maktoum bin Rashid Al Maktoum
B. Zayed bin Sultan Al Nahyan
C. Mohamed bin Zayed Al Nahyan
D. Mohammed bin Rashid Al Maktoum
Q9: When was the UAE Established?
A. 1950
B. 1975
C. 1965
D. 1971
Q10: Who was Khalifa married to?
A. Aria Nahyan
B. Shamsa bint Suhail Al Mazrouei
C. Mariam Nahyan
D. Zara Nahyan