Take this quiz and see how well you know about Khudiram Bose??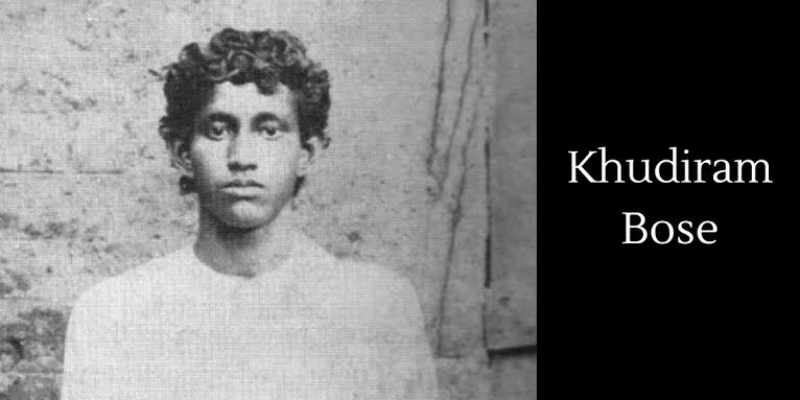 Khudiram Bose was a Bengali Indian revolutionary who opposed the British rule of India.
Author : Agniva Bhowmick
Posted On : 31-Jan-2020
Q1: When Khudiram Bose was born?
A. December 3, 1887
B. December 3, 1888
C. December 3, 1889
D. December 3, 1890
Q2: At which age was he hanged by Brirtish?
Q3: Did he belong from which state?
A. Bengal
B. Bihar
C. Odisha
D. UP
Q4: What was the name of his father?
A. Tilokratna Bose
B. Timan Bose
C. Basudev Bose
D. Trailokyanath Bose
Q5: In which samiti did he join for independance movement?
A. Bijay Samiti
B. Desh Samiti
C. Anushilan Samiti
D. Deshbhakti Samiti
Q6: At which age Khudiram took part in planting bombs near the police stations and targeted government officials?
Q7: With whom did he attempt to assassinate a British judge, Magistrate Douglas Kingsford, by throwing bombs on the carriage?
A. Prafulla Chaki
B. Binay Sen
C. Badal
D. Dinesh
Q8: To whom did the want to assassinate?
A. Warren Hastings
B. Kingsford
C. Charles Canning
D. Charles Cornwallis
Q9: On which date was he hanged by british?
A. 8th August
B. 9th August
C. 10th August
D. 11th August
Q10: When Khudiram Bose Central College was established?
A. 1965
B. 1966
C. 1967
D. 1968