Take this quiz and see how well you know about Mary Barra??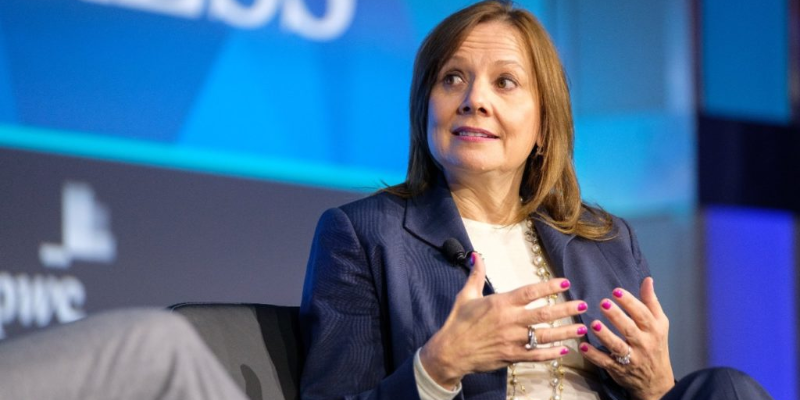 She remained in the number one spot in Fortune's Most Powerful Women of 2017 and Number 5 on Forbes World's 100 Most Powerful Women List in the same year.
Author : Agniva Bhowmick
Posted On : 16-Jan-2020
Q1: What is the middle name of Mary Barra?
A. Teresa
B. Girga
C. Dijyaj
D. Diyut
Q2: When was she born?
A. December 24, 1960
B. December 24, 1961
C. December 24, 1962
D. December 24, 1963
Q3: She is CEO of which company?
A. AT&T
B. Apple
C. General Motors Company
D. Sofemtom
Q4: When she held the CEO position in company?
A. January 15, 2011
B. January 15, 2012
C. January 15, 2013
D. January 15, 2014
Q5: How many siblings does she has?
Q6: In which year did she receive her Masters in Business Administration degree?
A. 1988
B. 1989
C. 1990
D. 1991
Q7: At which age did she start working for General Motors?
Q8: In which year was she listed as 35th on Forbes Most Powerful Women list?
A. 2013
B. 2014
C. 2015
D. 2016
Q9: In which year did she become the first female head of an automobile manufacturer?
A. 2017
B. 2016
C. 2015
D. 2014
Q10: In which year was she elected to the board of Disney?
A. 2018
B. 2017
C. 2016
D. 2015