Take this quiz and see how well you know about Mithali Raj??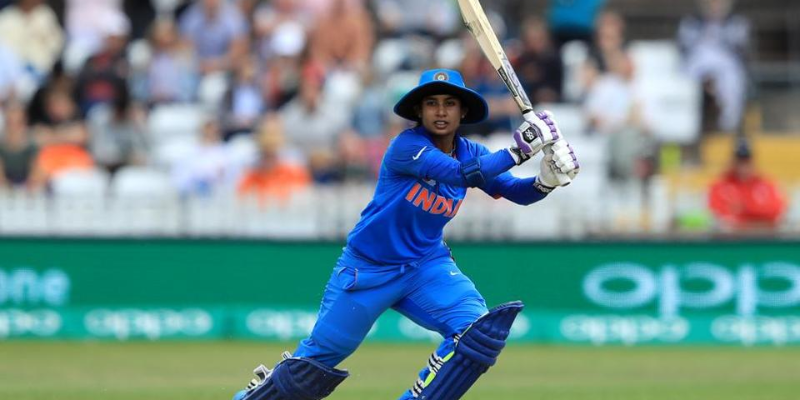 Mithali Raj is an Indian cricketer and the captain of the Indian women's national cricket team in Tests and ODIs. Mithali is the 1st Indian and 5th woman cricketer overall to score over 1,000 World Cup runs.
Author : Agniva Bhowmick
Posted On : 24-Dec-2019
Q1: What is the middle name of Mithali Raj?
A. Dorai
B. Gorai
C. Horai
D. Bora
Q2: When was she born?
A. 6 December 1982
B. 5 December 1982
C. 4 December 1982
D. 3 December 1982
Q3: How many runs has she scored in WODI?
A. 8000
B. 7000
C. 6000
D. 5000
Q4: How many consecutive 50s did she made in WODI?
Q5: When did she become the first player from India (either male or female) to score 2000 runs in T20Is, and also became the first woman cricketer to reach 2002 WT20I runs?
A. June 2018
B. July 2018
C. August 2018
D. Sepetember 2018
Q6: As a former captain, how many years did she complete in international cricket?
A. 15years
B. 17years
C. 20years
D. 23years
Q7: When did she made her One Day International debut against Ireland?
A. 1996
B. 1997
C. 1998
D. 1999
Q8: What was her highest score in in test cricket?
A. 210
B. 214
C. 220
D. 225
Q9: In which year was she awarded by Padma Shri?
A. 2015
B. 2016
C. 2017
D. 2018
Q10: How many centuries she has in ODI?