Take this quiz and see how well you Modonna??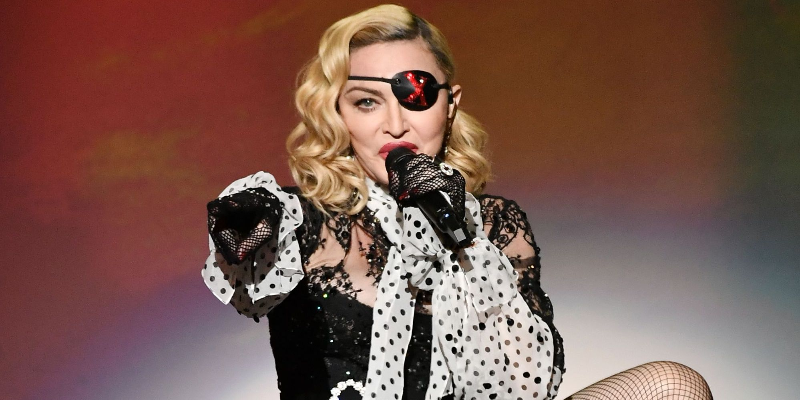 Madonna is certified as the best-selling female recording artist of all time by Guinness World Records.
Author : Agniva Bhowmick
Posted On : 04-May-2020
Q1: What is the full name of Madonna?
A. Madonna Lou Cicco
B. Madonna Louise Ciccone
C. Madonna Louise Ccone
D. Madonna Ciccone
Q2: When was she born?
A. August 16, 1928
B. August 16, 1998
C. August 16, 1958
D. August 16, 1978
Q3: For which profession she known across the world?
A. Singing
B. Dancing
C. Politics
D. Social Activist
Q4: In which year did she move to New York City?
A. 1965
B. 1976
C. 1967
D. 1978
Q5: In which year did Madonna sign with Sire Records?
A. 1956
B. 1982
C. 1965
D. 1999
Q6: In which year her 'Like a Virgin' released?
A. 1984
B. 1965
C. 1999
D. 2003
Q7: As a businesswoman, Madonna founded an entertainment company. What is this?
A. Dracco
B. Maverick
C. Maewry
D. Mktewq
Q8: How many records were sold?
A. more than 100 million
B. more than 300 billion
C. more than 600 million
D. more than 300 million
Q9: She is infected by which virus?
A. HIV
B. COVID -19
C. Influenja
D. Polio
Q10: In which year Madonna was inducted into the Rock and Roll Hall of Fame?
A. 2008
B. 2011
C. 2009
D. 2017