Take this Money Heist quiz and see how well you know about this series??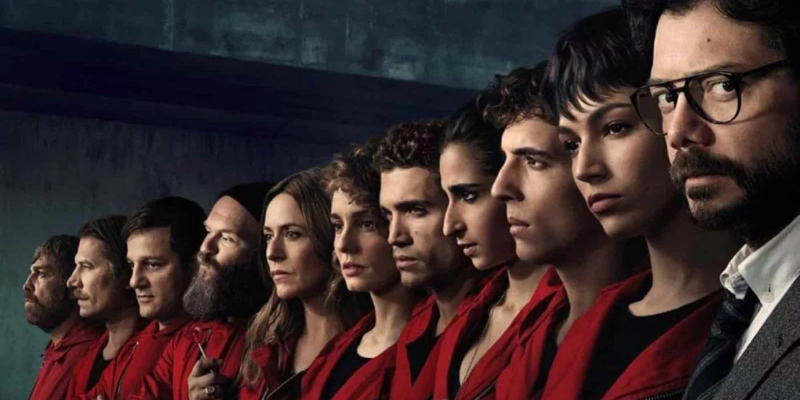 Money Heist is a Spanish television heist crime drama series. A documentary involving the producers and the cast premiered on Netflix the same day, titled Money Heist: The Phenomenon.
Author : Agniva Bhowmick
Posted On : 07-Apr-2020
Q1: Money Heist is the crime drama series of which country?
A. Spain
B. German
C. Italy
D. UK
Q2: When did Netflix acquire the global streaming rights?
A. 2015
B. 2016
C. 2017
D. 2018
Q3: How many original episode it had on Spanish network Antena 3 from 2 May 2017 through 23 November 2017?
Q4: When the first part was beging worldwide?
A. 20 Sepetember 2017
B. 20 October 2017
C. 20 November 2017
D. 20 December 2017
Q5: For how many episodes Netflix renewed the series with a significantly increased budget?
Q6: Who is the creater of this crime drama series?
A. Itziar Ituño
B. Úrsula Corberó
C. Álex Pina
D. Álvaro Morte
Q7: How many robbers are involved here?
Q8: What was their previous drama project of Money Heist?
A. Locked Up
B. Lady Bird
C. Citizen Kane
D. The Irishman
Q9: Who is cinematographer of this series ?
A. Luis Miguel González
B. Regino Hernández
C. David Pelegrín
D. Migue Amoedo
Q10: How many episodes it has?