Take this quiz and see how well you know about Nana Saheb??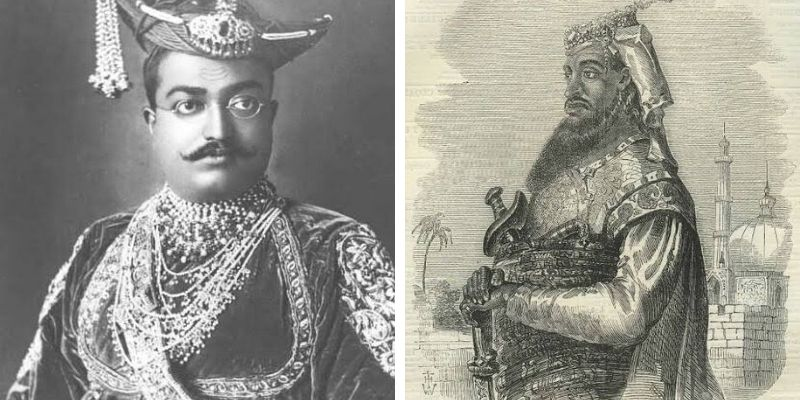 Nana Saheb was an Indian Peshwa of the Maratha empire, aristocrat and fighter, who led the rebellion in Cawnpore (Kanpur) during the 1857 uprising.
Author : Agniva Bhowmick
Posted On : 31-Jan-2020
Q1: What is the real name of Nana Saheb?
A. Dhondu Pandya
B. Dhndu Deshi
C. Amrendra Bahubali
D. Dhondu Pant
Q2: When was he born?
A. 19 May 1821
B. 19 May 1822
C. 19 May 1823
D. 19 May 1824
Q3: After losing the war where did he go aways?
A. China
B. Ujbekistan
C. Bhutan
D. Nepal
Q4: When did he die?
A. 1859
B. 1860
C. 1861
D. 1862
Q5: When the rebellion by forces of the East India Company at Cawnpore, the British contingent had taken refuge at an entrenchment in the northern part of the town?
A. 6 June 1856
B. 6 June 1857
C. 6 June 1858
D. 6 June 1859
Q6: Who was the general of Nana Saheb?
A. Tilok
B. Tatipa Topi
C. Sibaji
D. Balaji Baji Rao
Q7: WHO adopted Nana Saheb?
A. Peshwa Baji Rao-II
B. Sibaji
C. Tatipa Topi
D. Tilok
Q8: When did Nana Saheb captured Kanpur?
A. 16 July, 1854
B. 16 July, 1855
C. 16 July, 1856
D. 16 July, 1857
Q9: When the British were informed that Nana's wives had taken refuge in Nepa?
A. 1857
B. 1858
C. 1859
D. 1860
Q10: In which year the film The Charge of the Light Brigade seems to be loosely based on Nana Saheb?
A. 1935
B. 1936
C. 1937
D. 1938