Take this Narendra Modi quiz and see how well you know him??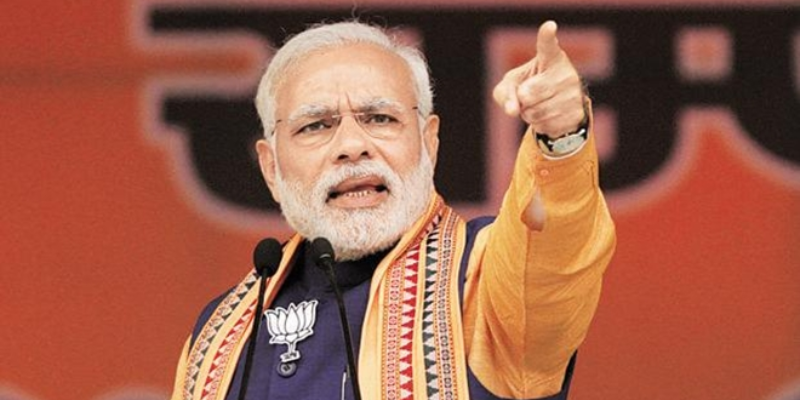 Narendra Damodardas Modi is an Indian politician serving as the 14th and current Prime Minister of India.
Author : Agniva Bhowmick
Posted On : 17-Sep-2020
Q1: When Narendra Modi was born?
A. 17 September 1934
B. 17 September 1966
C. 17 September 1945
D. 17 September 1950
Q2: In which year did he become prime minister of India?
A. 2014
B. 2015
C. 2016
D. 2017
Q3: For how many years he was cm of Gujrat?
Q4: How much financial assistance to Odisha was announced by PM Narendra Modi in May 2019?
A. 1000 crore
B. 2222 core
C. 1200 core
D. 234 core
Q5: Narendra Modi served as the Chief Minister of Gujarat from....
A. 2001 - 2010
B. 2001 - 2015
C. 2001 - 2013
D. 2001 - 2014
Q6: Which of the following books is/are written by Narendra Modi?
A. Social Harmony
B. Samajik Samrasta
C. Premtirth
D. All the above
Q7: At which place in the world, Narendra Modi wax statue was unveiled in a museum?
A. London
B. Canada
C. Afghanistan
D. Pakistan
Q8: Which of the following scheme is not launched by Narendra Modi?
A. Make in India
B. Balika Samriddhi Yojana
C. Garib Kalyan Yojana
D. Mudra Bank Yojana
Q9: In the Forbes World's Most Powerful People list 2018, Narendra Modi's rank was...
Q10: When did Narendra Modi join Bharatiya Janta Party (BJP)?
A. 2000
B. 1996
C. 1982
D. 1987