Take this quiz and see how well you know Nayanthara??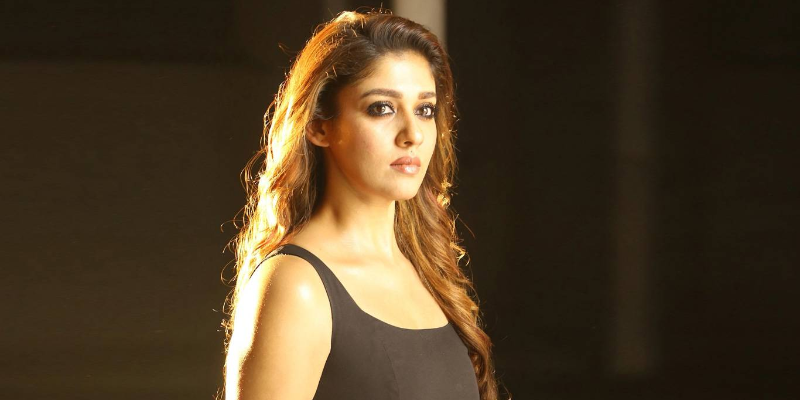 Nayanthara is an Indian actress who predominantly appears and works in Tamil and Telugu cinema. Nayanthara is the only female actor to have made it to the Forbes India Celebrity 100 2018 list from South India.
Author : Agniva Bhowmick
Posted On : 11-Apr-2020
Q1: What is the real name of Nayanthara?
A. Parvati Mariam Kurian
B. Diana Mariam Deva
C. Diana Mariam Manu
D. Diana Mariam Kurian
Q2: When was she born?
A. 1 December 1984
B. 18 November 1984
C. 11 November 1984
D. 18 January 1990
Q3: In which year she made her acting debut?
A. 2003
B. 2008
C. 2011
D. 2001
Q4: What was the name of her debut tamil movie?
A. Chandramukhi
B. Dubai Seenu
C. Ayya
D. Lakshmi
Q5: In which year she made her debut in Kannada film industry?
A. 2001
B. 2004
C. 2007
D. 2010
Q6: For which movie she earned the Filmfare Award for Best Telugu Actress and the Nandi Award for Best Actress?
A. Babu Bangaram (2016)
B. Sri Rama Rajyam (2011)
C. Thani Oruvan (2015)
D. Yaaradi Nee Mohini (2008)
Q7: For which movie she was awarded the Filmfare Award for Best Malayalam Actress?
A. Puthiya Niyamam (2016)
B. Naanum Rowdy Dhaan (2015)
C. Raja Rani (2013)
D. Aramm (2017)
Q8: When her Iru Mugan movie was released?
A. 2015
B. 2016
C. 2017
D. 2018
Q9: In which year did she win The Hindu World Of Women Awards for Excellence in the field of Entertainment ?
A. 2018
B. 2017
C. 2016
D. 2015
Q10: She has been relationship with whoom?
A. Vignesh Shivan
B. Alu Arjun
C. Sathyan Anthikkad
D. Puthiya Niyamam