Netflix announces Movie based on the Famous Comic "The Archies", Only True fans can ace this Quiz!?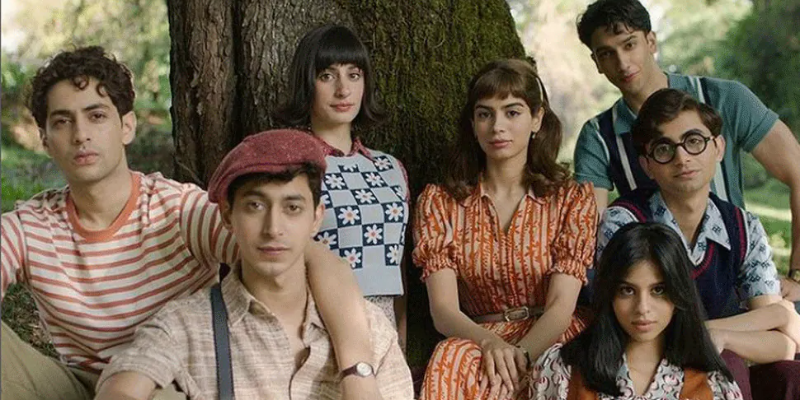 The Archies live action will premiere exclusively on Netflix and is directed by Zoya Akhtar. It is based on the beloved Archie comics, which were published in 1941, created by John Goldwater, Artist Bob Montana with writer Vic Bloom.
Author : Swayamjyoti Dalpat
Posted On : 17-May-2022
Q1: What was the name of the School Archie and his friends attend?
A. Riverdale High
B. Bayside High school
C. North Shore High School
D. Rydell High school
Q2: What is Mr. Weatherbee's first name in the "Archie Comics?
A. William
B. Hiram
C. will
D. Waldo
Q3: What is Jughead's Sister named?
A. Jellybean
B. Cheryl
C. Kat
D. Cassie
Q4: What Instrument does Veronica Play?
A. Banjo
B. Saxophone
C. Keyboard
D. Banjo
Q5: What is the name of Archie's Band?
A. The Archies
B. Savage groove
C. The Badlands
D. Tech Giants
Q6: Who is Katy Keene's arch rival?
A. Gloria Grandbilt
B. Polly
C. Pepper Smith
D. Alexandra Cabot
Q7: What is the name of Betty Cooper's Older brother who went off to college before she started high school?
A. Chic
B. Clinton
C. Joseph
D. Kevin
Q8: When did the Archie's comics first appear?
A. 1941
B. 1934
C. 1952
D. 1980
Q9: What are the names of Ginger Lopez sisters?
A. Polly & Cassie
B. Eliza & Teresa
C. Katy & Maddie
D. Cheryl & Tabitha
Q10: I am the Principal of Riverdale High. I love to get Archie in detention for anything! Who am I?
A. Mr. Keller
B. Mr. Weatherbee
C. Mr. Lodge
D. Mr. Joseph