Take this quiz and see how well you know about birthday girl Palak Muchhal ??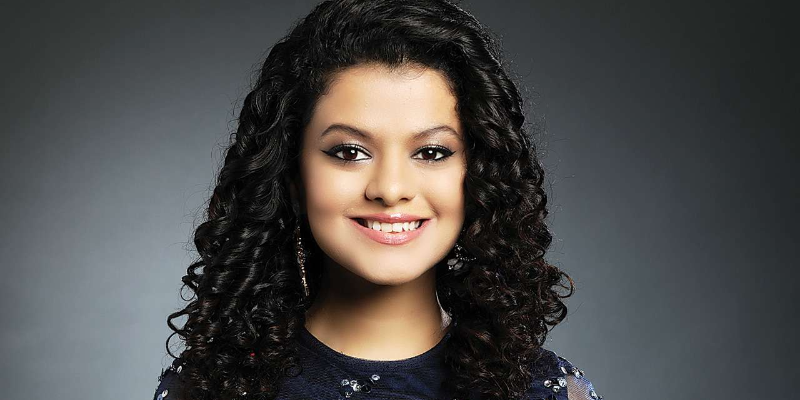 Palak Muchhal is an Indian playback singer. Her work is also recognised by the Government of India and other public institutions through various awards and honours.
Author : Agniva Bhowmick
Posted On : 30-Mar-2020
Q1: When Palak Muchhal was born?
A. 30 March 1989
B. 30 March 1990
C. 30 March 1991
D. 30 March 1992
Q2: How children lives did she save through her charity shows?
A. 1331
B. 1332
C. 1333
D. 1334
Q3: In which movie did she sing her first bollywood song?
A. Aashiqui 2
B. Damadamm!
C. Action Jackson
D. Kick
Q4: How many albums did she release?
Q5: At which age her first album was released?
Q6: What was the name of her first album?
A. Child For Children
B. Aao Tumhe Chand Per Le Jaaye
C. Beti Hu Mahakal Ki
D. Dil Ke Liye
Q7: What was the name of her fisrt bengali song?
A. Tumi Acho
B. Jalsa Ghor
C. O Humsafar
D. Tui Borsha Bikeler Dheu
Q8: Why had she make her entry in both Guinness Book of World Records and Limca Book of World Records?
A. great achievements in social work
B. great achievements in singing career
C. great achievements in perosnal work
D. for singig highest number of songs in one day
Q9: How man charity shows has Muchhal staged across the world which had raised ₹1.71 crore (US$240,000) for Palak Muchhal Heart Foundation by 2009 June?
A. 460 charity shows
B. 1,500 charity shows
C. 1,270 charity shows
D. 1,460 charity shows
Q10: On which year was she recognished by Silver Medal by Vice-President of India Krishan Kant as National Child Award For Exceptional Achievement?
A. 2000
B. 2001
C. 2002
D. 2003