Take this quiz and see how well you know Paresh Rawal ??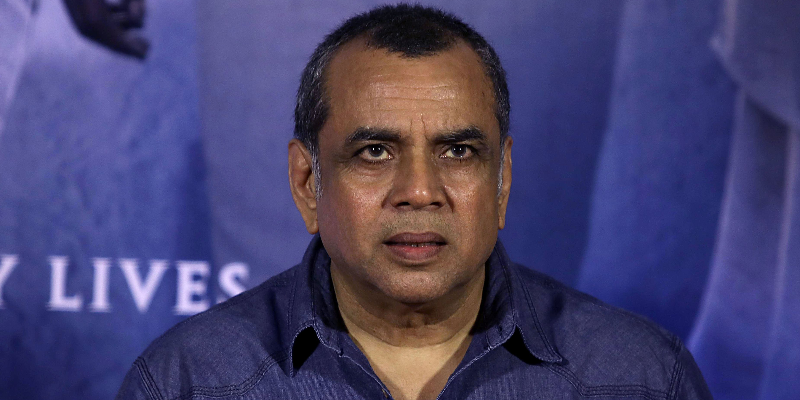 Paresh Rawal is an Indian film actor, comedian[4] and politician known for his works notably in Bollywood.
Author : Agniva Bhowmick
Posted On : 27-Aug-2020
Q1: When Paresh Rawal was born?
A. 27 May 1950
B. 28 May 1950
C. 29 May 1950
D. 30 May 1950
Q2: Which political party does he represent?
A. TMC
B. BJP
C. AAP
D. INC
Q3: In which year did he win the National Film Award for Best Supporting Actor?
A. 1991
B. 1992
C. 1993
D. 1994
Q4: In which year, his movie money money got released?
A. 1995
B. 1996
C. 1997
D. 1998
Q5: What was the name of his debut movie?
A. Made in China
B. Arjun
C. Tiger Zinda Hai
D. Atithi Tum Kab Jaoge?
Q6: In which movie his role as Baburao did exit?
A. Hera Pheri
B. Phir Hera Pheri
C. Awara Paagal Deewana
D. Andaz Apna Apna
Q7: In which year was he awarded the Padma Shri by the Government of India?
A. 2014
B. 2013
C. 2012
D. 2011
Q8: For which movie was he awarded by Filmfare Best Comedian Award ?
A. Aankhen
B. Yeh Teraa Ghar Yeh Meraa Ghar
C. Awara Paagal Deewana
D. Hera Pheri
Q9: How mant IIFA award did he win?
Q10: In which movie Akshay Kumar was seen supporting him?
A. Shankar Dada MBBS
B. De Dana Dan
C. Bhool Bhulaiyaa,
D. OMG – Oh My God!