How well do you know about the Parks and Recreation season 1? Take this quiz to know?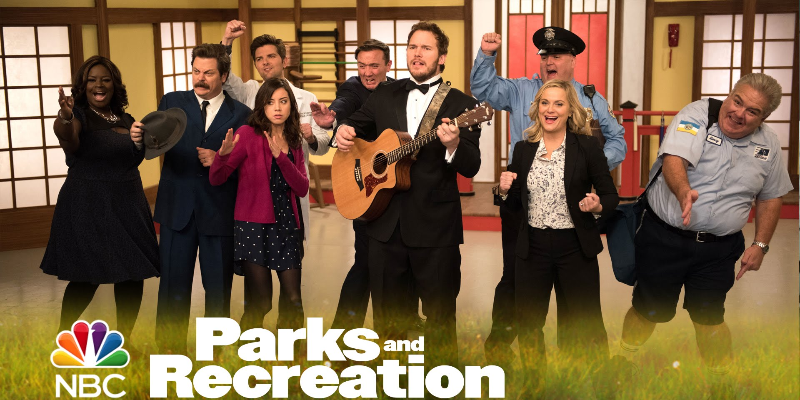 Parks and Recreation is an American political satire sitcom television series created by Greg Daniels and Michael Schur.
Author : Soumi Banerjee
Posted On : 10-Mar-2020
Q1: For which contractor Tom creates a Jingle
A. Sod
B. Bricks
C. Glazier
D. Cement
Q2: Over what game Ron gets in a fight with Tom
A. Chess
B. Scrabble
C. Pictionary
D. I Spy
Q3: Finish this line, " Tom Haverford. Boy genius. Smooth Like...........
A. Ice Cream
B. Silk
C. Dark Chocolate
D. Milk Chocolate
Q4: Who gets Leslie in trouble by posting a boozing video in a website
A. April
B. Tom
C. Ron
D. Mark
Q5: What is the name of Ann's boyfriend
A. Andy
B. John
C. Walter
D. Dave
Q6: What is Leslie's mother's name
A. Holly
B. Janice
C. Mary
D. Marlene
Q7: A character falls down into the pit and appears severely injured. Who was it
A. Ann
B. Leslie
C. Mark
D. Tom
Q8: What thing Leslie use to forcibly remove a drunk from the playground
A. Pen
B. Broom
C. Stick
D. Child
Q9: What was Leslie's position in the Parks and Recreation department
A. Deputy Director
B. Planning Architect
C. Assistant Manager
D. An Intern
Q10: Leslie pretends to fallen ill because of what food
A. Beans
B. Eggs
C. Chicken
D. A Burrito