Take this quiz and see how well you know about Jasprit Bumrah??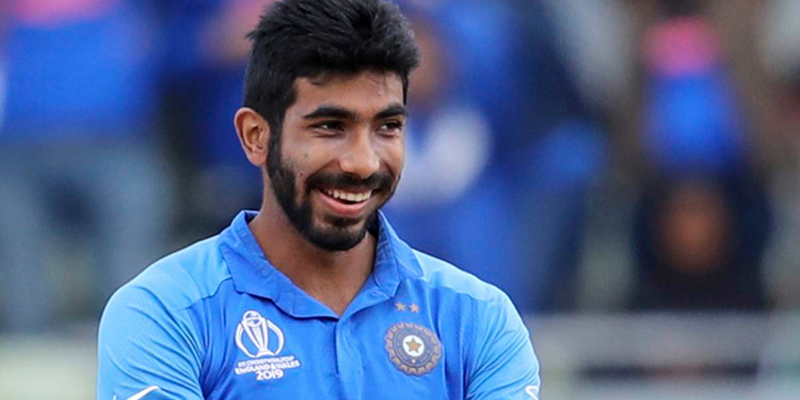 Jasprit Bumrah is an Indian international cricketer who plays for the Indian national cricket team in all formats of the game.
Author : Agniva Bhowmick
Posted On : 30-Nov-2020
Q1: When Jasprit Bumrah was born?
A. 5 December 1993
B. 6 December 1993
C. 7 December 1993
D. 8 December 1993
Q2: Against which team did he make his test debut?
A. Bangladesh
B. Australias
C. New Zeland
D. South Africa
Q3: What is T-Shirt number?
Q4: How many ODI mathces did he play?
Q5: How many times did he take 5Ws in tests
Q6: How many wickets has he taken in ODI?
A. 178
B. 156
C. 134
D. 104
Q7: What is his best bowling in test?
A. 5/27
B. 6/27
C. 03/Nov
D. Apr/13
Q8: For which IPL team does he play?
A. MI
B. CSK
C. KKR
D. RCB
Q9: In which year did he become ICC Test Team of the Year ?
A. 2018
B. 2017
C. 2016
D. 2015
Q10: What is the middle name of Jasprit Bumrah?
A. Jamindarsingh
B. Jaminbirsingh
C. Jabadryty
D. Jasbirsingh