Take this Charlie Chaplin quiz and see how well you know him??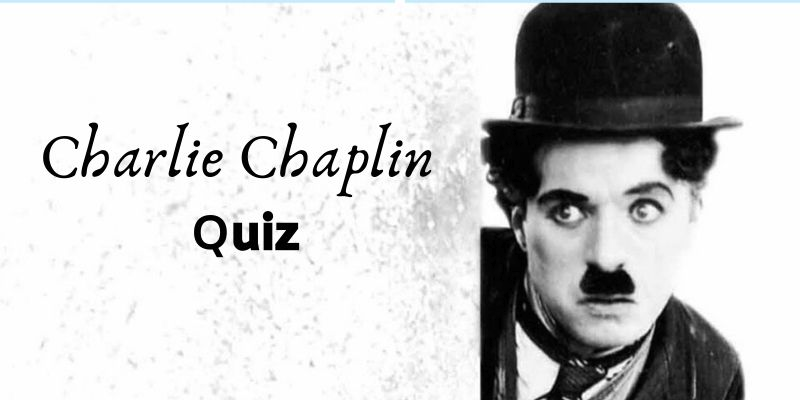 Charlie Chaplin was an English comic actor, filmmaker, and composer who rose to fame in the era of silent film. He became a worldwide icon through his screen persona.
Author : Agniva Bhowmick
Posted On : 17-Apr-2020
Q1: What is the real name of Charlie Chaplin?
A. Charles Broad Chaplin
B. Charlie Spencer Chaplin
C. CharlesSt Stuart Chaplin
D. Charles Spencer Chaplin
Q2: When was he born?
A. 23 April 1975
B. 6 April 1887
C. 16 April 1889
D. 16 April 1876
Q3: At which age, he was signed to the prestigious Fred Karno company, which took him to America?
Q4: From which year did he begin appearing for Keystone Studios?
A. 1914
B. 1934
C. 1800
D. 1911
Q5: In which year did he co-found the distribution company United Artists?
A. 1911
B. 1901
C. 1930
D. 1919
Q6: What was the name of his first feature film?
A. The Gold Rush
B. The Circus
C. The Kid
D. A Woman of Paris
Q7: What is the name of his sound film?
A. A Countess from Hong Kong
B. The Great Dictator
C. Monsieur Verdoux
D. A King in New York
Q8: In which year was he forced to leave United States and settle in Switzerland?
A. 1940
B. 1920
C. 1911
D. 1800
Q9: In which year his Limelight movie was released?
A. 1933
B. 1957
C. 1945
D. 1952
Q10: Why was he awarded by "Honorary Academy Award" in 1972?
A. for using VFX effect in his motion picture
B. finding new art form in movie making
C. making motion pictures the art form
D. making color motion pictures