Take this quiz and see how well you know about Kuldeep Yadav??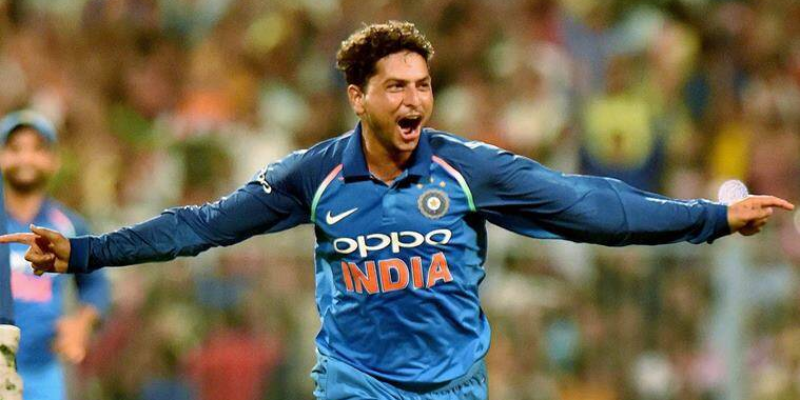 Kuldeep Yadav is an Indian cricketer who plays for India and for Uttar Pradesh in domestic cricket and for Kolkata Knight Riders in the IPL.
Author : Agniva Bhowmick
Posted On : 30-Nov-2020
Q1: When Kuldeep Yadav was born?
A. 5 December 1993
B. 14 December 1994
C. 7 December 1993
D. 8 December 1993
Q2: Against which team did he make his Test debut?
A. Zimbabwe
B. Australia
C. New Zeland
D. Engaland
Q3: What is T-Shirt number?
Q4: How many ODI mathces did he play?
Q5: How many times did he take 5Ws in Test?
Q6: How many wickets has he taken in ODI?
A. 178
B. 156
C. 134
D. 102
Q7: What is his best bowling in ODI?
A. 6/25
B. 6/27
C. 7/78
D. 7/59
Q8: For which IPL team does he play?
A. MI
B. KXIP
C. KKR
D. GL
Q9: Againt which team did he take hat-trick at Eden Gardens, Kolkata, on 21 September 2017.
A. England
B. Australia
C. New Zeland
D. Bangladesh
Q10: In which year did he become the fastest spin bowler for India, in terms of innings, to take 100 wickets in ODI cricket, in his 58th innings?
A. 2020
B. 2015
C. 2016
D. 2017