Take this quiz and see how well you know about Sania Mirza??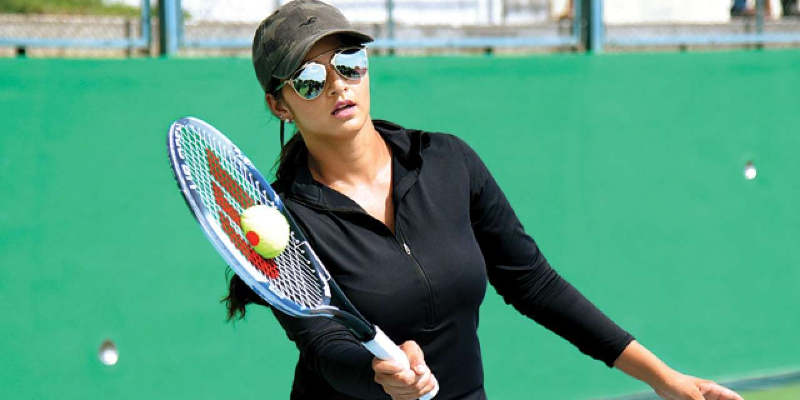 Sania Mirza is an Indian professional tennis player. A former world No. 1 in the doubles discipline. She was named in Time magazine's 2016 list of the 100 most influential people in the world.
Author : Agniva Bhowmick
Posted On : 24-Dec-2019
Q1: How many times has she win Grand Slam titles in her career?
Q2: Until which year, was she ranked by the WTA as India's No. 1 player in both the categories?
A. 2013
B. 2014
C. 2015
D. 2016
Q3: Total how many madels did she win at three major multi-sport events, namely the Asian Games, the Commonwealth Games and the Afro-Asian Games ?
Q4: When was Mirza named in the list of the "33 women who made India proud" by The Economics Times?
A. March 2010
B. April 2010
C. May 2010
D. June 2010
Q5: When was she born?
A. 13 November 1986
B. 14 November 1986
C. 15 November 1986
D. 16 November 1986
Q6: As a junior, how many singles did she win ?
Q7: In which year was she awarded by Padma Bhushan ?
A. 2013
B. 2014
C. 2015
D. 2016
Q8: She is the brand ambassador of which state?
A. Telangana
B. UP
C. MP
D. AP
Q9: Who was her partner in Australian Open (2009) and French Open (2012)?
A. Ivan Dodig
B. Mahesh Bhupath
C. Martina Hingis
D. Bruno Soares
Q10: What is the name of her husbend name?
A. Virat
B. Shoaib
C. Rohit
D. Immamul