Take this quiz and see how well you know about Shikhar Dhawan??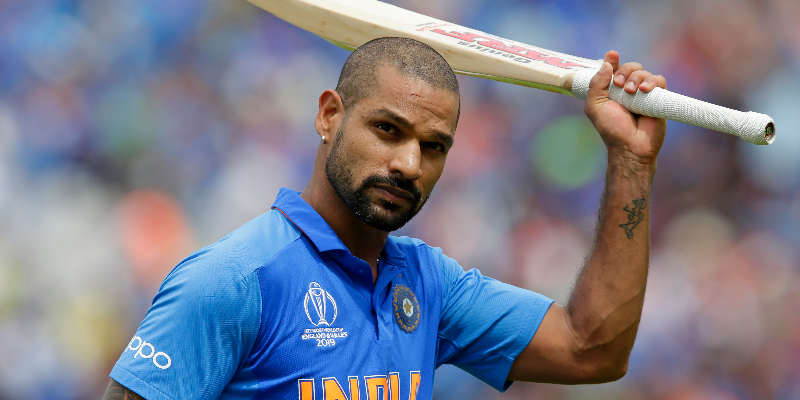 Shikhar Dhawan is an Indian international cricketer. A left-handed opening batsman and an occasional right-arm off break bowler, he plays for Delhi in first-class cricket and Delhi Capitals in the IPL.
Author : Agniva Bhowmick
Posted On : 22-Nov-2020
Q1: When Shikhar Dhawan was born?
A. 05/Dec/90
B. 5 December 1985
C. 01/Jan/88
D. 05/Nov/78
Q2: Agianst which team he made his test debut?
A. West Indies
B. Australia
C. Sri Lanka
D. Bangladesh
Q3: How many runs he scored in ODI?
A. 5650
B. 10987
C. 12900
D. 9,115
Q4: How many centuries he has in ODI and tegether?
Q5: What is top score in test?
A. 190
B. 304
C. 123
D. 224
Q6: For which team he plays in IPL?
A. RCB
B. DC
C. CSK
D. KXIP
Q7: How many ODI matches he has played till now?
A. 221
B. 32
C. 130
D. 229
Q8: What is ODI ranking?
Q9: What is his T-Shirt number?
Q10: Shikhar dhawan scored how many runs in icc champions trophy2013?
A. 324
B. 320
C. 451
D. 363