Take this quiz and see how well you know about Suresh Raina ??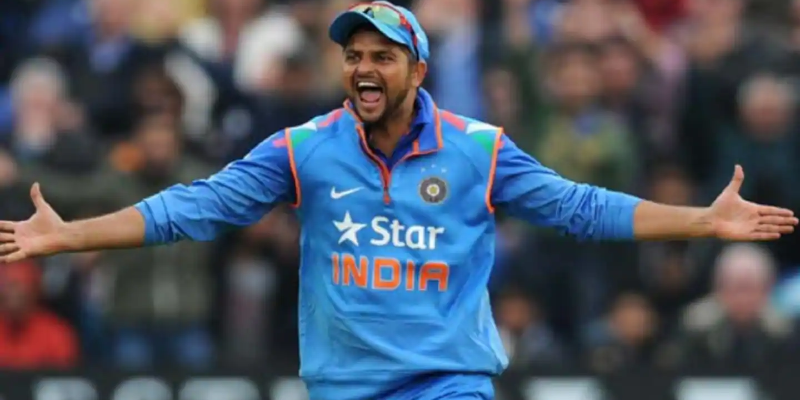 Suresh Raina is an Indian former international cricketer. An aggressive left-handed middle-order batsman and an occasional off-spin bowler, he is also regarded as one of the best fielders in world cricket.
Author : Agniva Bhowmick
Posted On : 24-Nov-2020
Q1: When Suresh Raina was born?
A. 05/Dec/90
B. 27/Nov/86
C. 01/Jan/88
D. 05/Nov/78
Q2: Agianst which team he made his test debut?
A. New Zeland
B. Sri Lanka
C. Sri Lanka
D. West Indies
Q3: How many runs he scored in ODI?
A. 5,615
B. 10,987
C. 12,900
D. 9,115
Q4: How many centuries he has in ODI and tegether?
Q5: What is top score in test?
A. 120
B. 304
C. 123
D. 224
Q6: For Which IPL team he palyed for 6 years?
A. KKR
B. CSK
C. RR
D. DD
Q7: How many ODI matches he has played?
A. 221
B. 32
C. 226
D. 229
Q8: When did he call his retirement from international cricket?
A. 14/06/1905
B. 15/08/2020
C. 16/06/05
D. 17/06/1905
Q9: On the same date which palyer retired from international cricket?
A. Dhoni
B. Kohli
C. Rohit
D. Yuvraj
Q10: In which year did he become capatain of India?
A. 2017
B. 2016
C. 2010
D. 2011