Take this Sara Ali Khan's quiz and see how well you know her??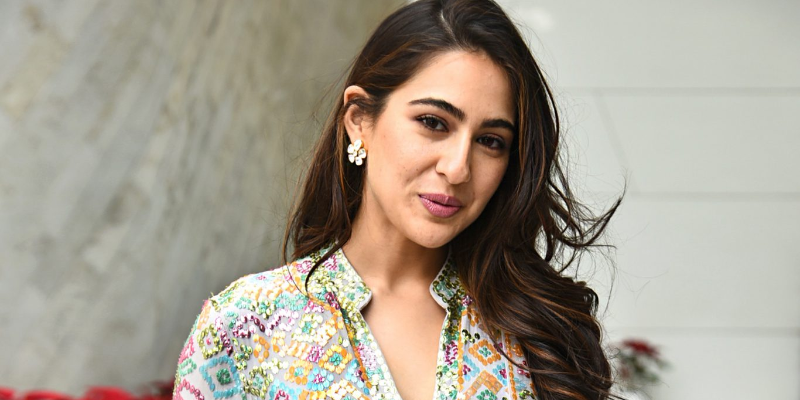 Sara Ali Khan is an Indian actress who works in Hindi films. A member of the Pataudi family.
Author : Agniva Bhowmick
Posted On : 09-May-2020
Q1: When Sara Ali Khan was born?
A. 12 August 1995
B. 12 August 1990
C. 12 August 2000
D. 05 August 1995
Q2: She is the son of which actor?
A. Amir Khan
B. Saif Ali Khan
C. Salman Khan
D. Shah Rukh Khan
Q3: What was her debut movie?
A. Simba
B. Love Aaj Kal
C. Coolie No. 1
D. Kedarnath
Q4: In whcih year was she appear in Forbes India's Celebrity 100 ?
A. 2020
B. 2019
C. 2018
D. 2017
Q5: In which age she acted in advertisement?
Q6: From which university did study history and political science?
A. Delhi University
B. Columbia University
C. American University
D. JNU
Q7: Which role did he play is the Kedarnath?
A. Mukku
B. Shagun Sathe
C. Zoe
D. Sara
Q8: In which state the film was banned after release?
A. Delhi
B. Punjab
C. Kashmir
D. Uttarakhand
Q9: In which year Simba emerged as the third highest-grossing Hindi film?
A. 2019
B. 2018
C. 2017
D. 2016
Q10: To whom Sara Ali Khan is dating?
A. Varun Dhawan
B. Kartik Aaryan
C. Sushant Singh Rajput
D. Akshay Kumar