Take this quiz based on Seinfeld season 1? Check your score?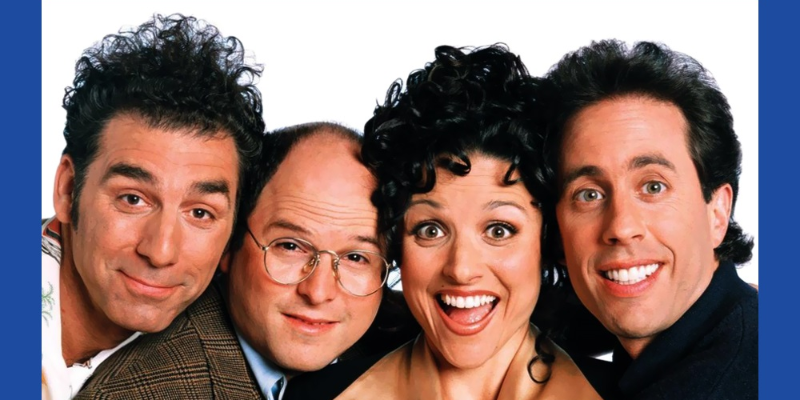 Season one of Seinfeld, an American television series created by Jerry Seinfeld and Larry David began airing on July 5 1989 on NBC.
Author : Soumi Banerjee
Posted On : 25-Apr-2020
Q1: Name the woman Jerry wants to date in the episode "The Stake Out"
A. Vanessa
B. Penny
C. Amy
D. Laura
Q2: Who is Jerry's ex girlfriend
A. Caroline
B. Elaine
C. Bonnie
D. Anna
Q3: Who is Jerry Seinfeld's neighbour
A. Andy
B. Jack
C. Kramer
D. Sheldon
Q4: What type of animal does Elaine's new boyfriend have
A. Dog
B. Snake
C. Crocodile
D. Cat
Q5: Name the woman Jerry met in Michigan
A. Christy
B. Laura
C. Anna
D. Allison
Q6: Who originally persuades Jerry to buy the stock
A. George
B. Leonard
C. Harry
D. Ron
Q7: What is George's profession
A. Real Estate Broker
B. Comedian
C. Lawyer
D. Movie Director
Q8: Which old childhood friend Jerry avoid meeting
A. Dave
B. Greg
C. Joel
D. Roscoe
Q9: Who was George's Stock adviser
A. Willaim
B. Mr Wilkenson
C. Mick
D. Kramer
Q10: Name the friend whose birthday party was attended by Jerry and Elaine
A. Donna
B. Julie
C. Pamela
D. Bernie