Take this quiz and see how well you know about Shakib Al Hasan??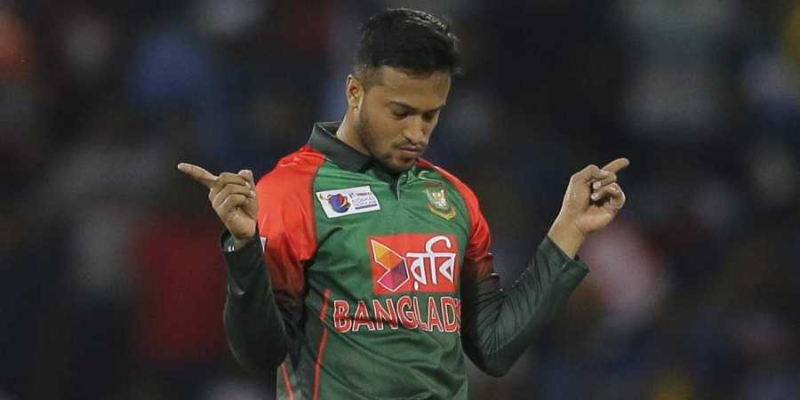 Shakib Al Hasan is a Bangladeshi international cricketer who has played all three formats of the game. Internationally, Shakib has been recognized as one of the greatest all-rounders of all time.
Author : Agniva Bhowmick
Posted On : 24-Mar-2020
Q1: When Shakib Al Hasan was born?
A. 24 March 1984
B. 24 March 1985
C. 24 March 1986
D. 24 March 1987
Q2: For which country is he playing?
A. India
B. Bangladesh
C. Sri Lanka
D. South Africa
Q3: In which year did he become 'No.1 all-rounder'?
A. 2013
B. 2014
C. 2015
D. 2016
Q4: Against which team did he make his ODI debut?
A. Zimbabwe
B. Sri Lanka
C. India
D. Pakistan
Q5: What was his highest score in Test?
A. 217
B. 230
C. 240
D. 250
Q6: How many times did he take 10 wickets in test?
Q7: What was his best bowling in test cricket?
A. 4/36
B. 5/36
C. 6/36
D. 7/36
Q8: How many wickets has he taken in test cricket?
A. 210
B. 220
C. 230
D. 240
Q9: Which team Shakib Al Hasan played before joining SRH in 2018 IPL?
A. CSK
B. DD
C. RCB
D. KKR
Q10: Who was the first victim of Shakib Al Hasan in IPL 2018?
A. Virat Kohli
B. Sanju Samson
C. Ajinkya Rahane
D. Rahul Tripathi