Take this Shane Watson IPL quiz and see how well you know about him??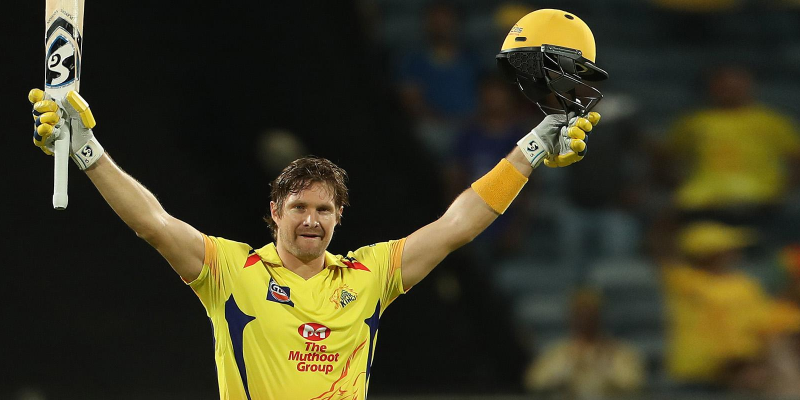 An attacking batsman with a solid defense and an athletic fielder and a medium-pacer, he can swing the ball and pick up useful wickets. The all-rounder has always played a crucial role in his IPL team's fortunes.
Author : Agniva Bhowmick
Posted On : 30-Aug-2020
Q1: Shane Watson is the member of which IPL team?
A. KKR
B. RR
C. KXIP
D. CSK
Q2: How many matches has he play in IPL?
A. 112
B. 134
C. 156
D. 168
Q3: How many runs he has in IPL?
A. 2487
B. 2789
C. 5699
D. 3575
Q4: What was his highest score in IPL?
A. 178
B. 145
C. 56
D. 117*
Q5: How many times he was not out in IPL?
Q6: How many centuries he has in IPL?
Q7: Watson was a part of which IPL team since the inaugural season, in 2008?
A. RCB
B. RR
C. CSK
D. MI
Q8: How many wickets has he taken in IPL?
Q9: What was his best performance in IPL as bowler?
A. 2/29
B. 3/10
C. 2/36
D. 4/29
Q10: How many 6s has he hit in IPL?
A. 167
B. 170
C. 177
D. 180