Take this Siddharth Narayan quiz and see how well you know him??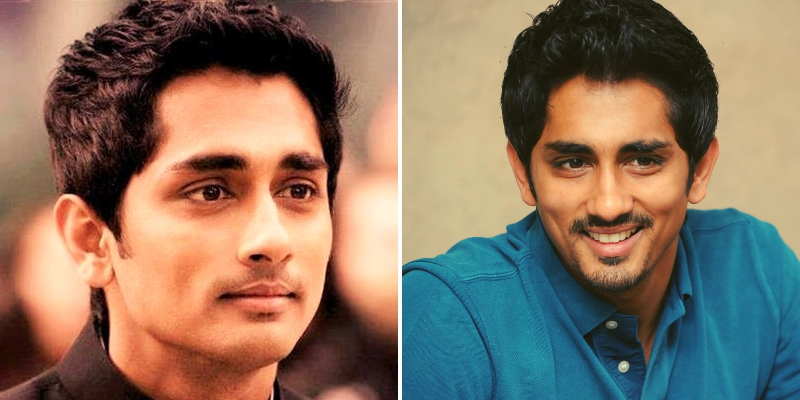 Siddharth Suryanarayan is an Indian film actor who is known for his roles in Tamil, Telugu, and Hindi language films. Apart from acting, he has also been involved in films as a screenwriter, producer and playback singer.
Author : Agniva Bhowmick
Posted On : 13-Apr-2020
Q1: When Siddharth Narayan was born?
A. 17 April 1979
B. 17 April 1980
C. 17 April 1981
D. 17 April 1982
Q2: In which movie did he make his acting debut?
A. Aayutha Ezhuthu
B. Rang De Basanti
C. Nuvvostanante Nenoddantana
D. Boys
Q3: In which year did he return to Tamil films Kadhalil Sodhappuvadhu Yeppadi ?
A. 2009
B. 2010
C. 2011
D. 2012
Q4: In which movie did he act with Amir Khan?
A. Chukkallo Chandrudu
B. Bommarillu
C. Aata
D. Rang De Basanti
Q5: For which movie was he nominated for Filmfare Best Supporting Actor Award?
A. Rang De Basanti
B. 180
C. Nootrenbadhu
D. Oh My Friend
Q6: In which movie did he make his playback debut of singing career in 2006?
A. Chukkallo Chandrudu
B. Bommarillu
C. Santosh Subramaniam
D. Striker
Q7: What was the last song did he sing?
A. Bow Wow Vadai
B. Strawberry
C. Shoot The Kili
D. Excuse Me Rakshasi
Q8: Which role did he play as a Dubbing Artist in the movie The Lion King?
A. Simba
B. Pumbaa
C. Scar
D. Timon
Q9: What was his first movie as a producer?
A. Love Failure
B. Jil Jung Juk
C. Aval
D. Kadhalil Sodhappuvadhu Yeppadi
Q10: How many movie did he produce ?