Take the quiz and learn more about Sri Lanka.?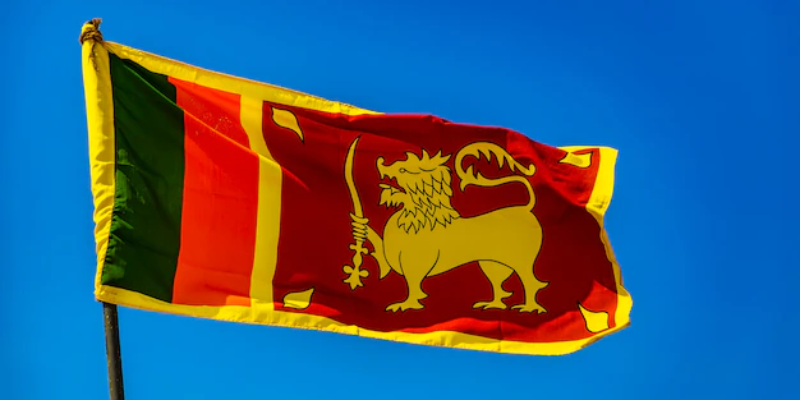 Sri Lanka officially the Democratic Socialist Republic of Sri Lanka, is an island country in South Asia. The country has made headlines for the past week. Learn more about it.
Author : Siziwe Mpopo
Posted On : 12-May-2022
Q1: What Sri Lanka formerly known as?
A. Asian Island
B. Island of South Asia
C. Ceylon
D. Cycloon
Q2: Who is the President of Sri Lanka?
A. Gotabaya Rajapaska
B. Chandrika Bandaranaike Kumaratunga
C. Mahinda Rajapaksa
D. Ranil Wickremesinghe
Q3: Sri Lanka is a former colony of which country?
A. Germany
B. France
C. Portugal
D. Britain
Q4: What is the currency of Sri Lanka?
A. Gulf rupees
B. Sri Lankan rupees
C. Rupees
D. Kuwaiti dinar
Q5: What two products is Sri Lanka famous for exporting?
A. Coffee beans and Rice
B. Cinnamon and tea
C. Garlic and ginger
D. Lemon and honey
Q6: What was the name of the first Female Prime Minister in Sri Lanka?
A. Sirimavo Bandaranaike
B. Mahinda Rajapaksa
C. Chandrika Kumaratunga
D. Dingiri Banda Wijetunga
Q7: When did Sri Lanka gain its independence?
A. 3 March 1950
B. 10 November 1947
C. 4 February 1948
D. 15 January 1949
Q8: Which place is a tourist destination in Sri Lanka?
A. Taj Mahal
B. Amber Palace
C. Sigiriya Fortress
D. Everest Base Camp
Q9: What is the name of Sri Lanka's National park?
A. Khao Yai National Park
B. Yala National Park
C. Taman Negara National Park
D. Komodo National Park
Q10: What kind of crisis is Sri Lanka facing?
A. Economic crisis
B. Political Crisis
C. Pandemic
D. Natural Disasters