Take this quiz and check Why is Twitter X ??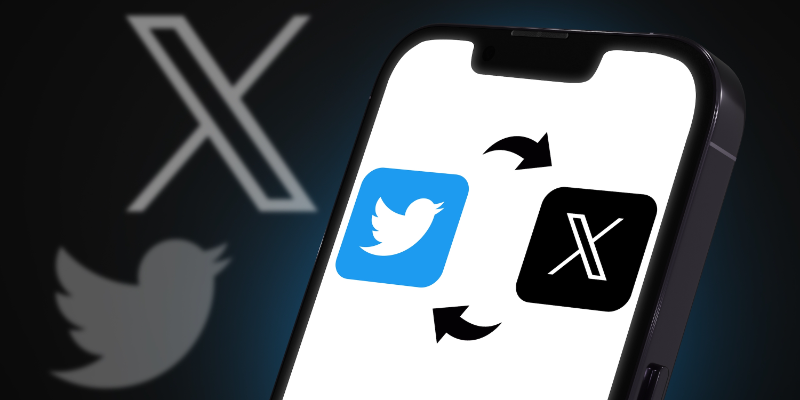 Take this quiz and check Why is Twitter X ?
Author : Jonathan
Posted On : 31-Jul-2023
Q1: What is the new name of Twitter after its acquisition by Elon Musk?
A. Twitter
B. Twitter X
C. X Corp.
D. X Twitter
Q2: What type of service is Twitter?
A. Online shopping platform
B. Social networking service
C. Video streaming platform
D. Search engine
Q3: Who founded Twitter?
A. Jack Dorsey, Noah Glass, Biz Stone, and Evan Williams
B. Elon Musk, Jeff Bezos, and Mark Zuckerberg
C. Larry Page and Sergey Brin
D. Bill Gates and Steve Jobs
Q4: How many offices did the former parent company, Twitter, Inc., have around the world?
Q5: When did Elon Musk complete the acquisition of Twitter?
A. April 14, 2022
B. June 5, 2023
C. October 27, 2022
D. July 15, 2006
Q6: What percentage of ownership stake did Elon Musk have in Twitter before the acquisition?
A. 9.1%
B. 25%
C. 50%
D. 100%
Q7: Which feature did Elon Musk introduce on Twitter, charging users $8 per month for it?
A. Access to exclusive tweets from celebrities
B. Ability to edit tweets after posting
C. "Verified" blue badge for personal users
D. Ability to send unlimited direct messages
Q8: What is the purpose of the "Community Notes" feature introduced by Elon Musk on Twitter?
A. To enable users to share notes with their followers
B. To replace the content moderation team
C. To create collaborative notes among users
D. To enhance privacy settings for users
Q9: What was the primary concern raised by critics regarding Twitter under Elon Musk's ownership?
A. Insufficient user engagement
B. Rise in misinformation and hate speech
C. Lack of new features and updates
D. Inadequate customer support
Q10: Who succeeded Elon Musk as CEO of Twitter in June 2023?
A. Jack Dorsey
B. Linda Yaccarino
C. Parag Agrawal
D. Biz Stone