Take this quiz and see how well you know about Vallabhbhai Patel??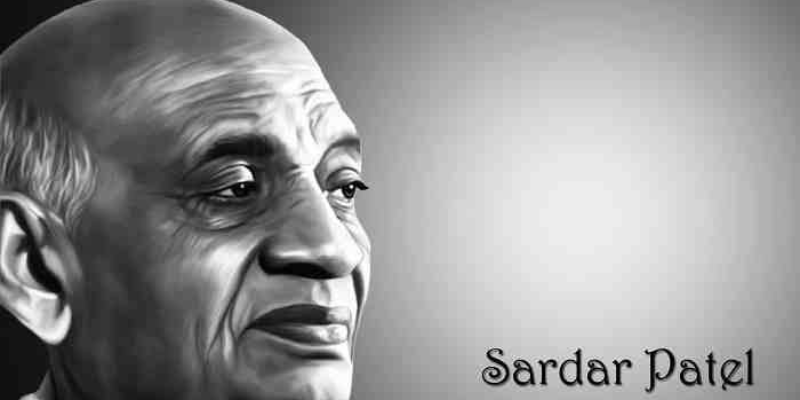 Vallabhbhai Patel popularly known as Sardar Patel was an Indian politician. He served as the First Deputy Prime Minister of India.
Author : Agniva Bhowmick
Posted On : 31-Jan-2020
Q1: What was the middle name of Vallabhbhai Patel?
A. Jhaverbhai
B. Jadarbhai
C. Japanbhai
D. Javerbhai
Q2: When was he born?
A. 31 October 1874
B. 31 October 1875
C. 31 October 1876
D. 31 October 1877
Q3: First Deputy Prime Minister of India Vallabhbhai J. Patel was given the responsibility of which of the following ministries?
A. Defence Ministry
B. Finance Ministry
C. Home Ministry
D. None of the above
Q4: Vallabhbhai J. Patel organised peasants from which of the following places of Gujarat in non-violent civil disobedience against oppressive policies imposed by the British Raj?
A. Kheda, Borsad, and Bardoli
B. Kheda, Borsad and Dandi
C. Dandi, Valsad and Bardoli
D. Borsad, Dandi and Bardolib
Q5: Birthday of Vallabhbhai J. Patel is celebrated by the Union Government of India as
A. Rashtriya Ekta Diwas
B. Rashtriya Suraksha Diwas
C. Rashtriya Akhandta Diwas
D. Rashtriya Nirman Diwas
Q6: Vallabhbhai Patel died on which of following places?
A. Kolkata
B. Bombay
C. Delhi
D. Chennai
Q7: Vallabhbhai Patel was cremated in...?
A. Kheda in Gujrat
B. Sonapur in Bombay
C. Surat in Gujrat
D. Chennai in Tamil Nad
Q8: Who gave the title "Sardar" to Vallabhbhai Patel?
A. Gandhi
B. Neheru
C. Dada sahib Naroji
D. Subhas
Q9: Sardar Vallabhbhai Patel International Airport is in....
A. Bhubaneswar
B. Hydrabad
C. Kolkata
D. Ahmadabad
Q10: Sardar Vallabhbhai Patel National Memorial is in ______
A. Bombay
B. Ahmadabad
C. Chennai
D. Kolkata