Take this Virat Kohli's quiz and see how well you know him??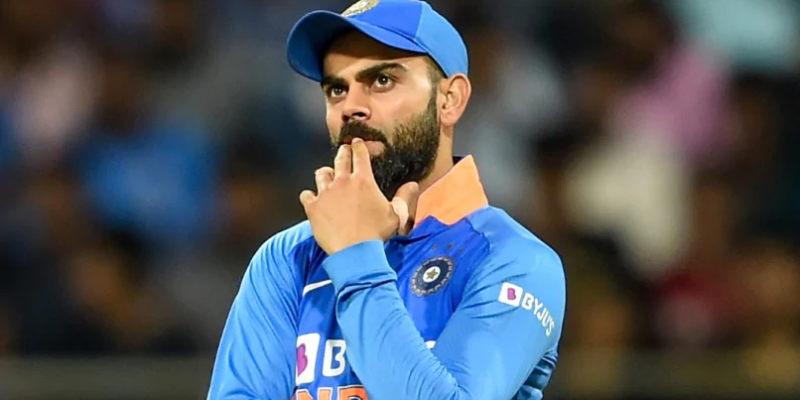 Virat Kohli is an Indian cricketer who currently captains the India national team. A right-handed top-order batsman, Kohli is regarded as one of the best batsmen in the world.
Author : Agniva Bhowmick
Posted On : 06-May-2020
Q1: When Virat Kohli was born?
A. 5 November 1978
B. 5 November 1988
C. 5 November 1984
D. 5 November 1998
Q2: What is his origin?
A. British
B. Indian
C. Australian
D. South African
Q3: In which format he has top ranked since 2017 with 911 points?
A. ODI
B. Test
C. T20
D. T10
Q4: How many centuries he has in ODI?
Q5: What was his highest score in Test Cricket?
A. 183*
B. 250*
C. 300*
D. 254*
Q6: How many runs did he score in 7 matches in Vijay Merchant Trophy ?
A. 345
B. 757
C. 7000
D. 1045
Q7: In which year India won ICC Under-19 Cricket World Cup in Virat's captainship?
A. 2008
B. 2009
C. 2010
D. 2011
Q8: Against which team did he make his ODI debut?
A. Sri Lanka
B. England
C. Australia
D. South Africa
Q9: What is the name of his wife ?
A. Anuska Sharma
B. Katrina Kaif
C. Deepika Padukone
D. Priyanka Chopra
Q10: As a captain against which team he made his first century?
A. West Indies
B. Australia
C. South Africa
D. England