WELCOME BACK BLACKPINK trends on Twitter. Take this Quiz to see how much you know about the Kpop group.?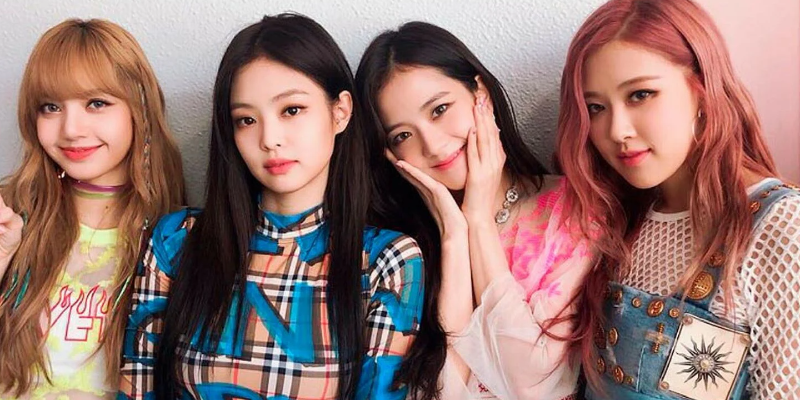 BLACKPINK is a South Korean girl group comprised of four members namely- Jisoo, Jennie, Rose, and Lisa. The group was formed by South Korean entertainment agency YG entertainment. The group has had various Music Videos with more than 1billion views.
Author : Swayamjyoti Dalpat
Posted On : 23-May-2022
Q1: What is the name of the song BLACKPINK made their debut with?
A. Kill this love
B. Boombayah and Whistle
C. Kiss and Make up
D. Pretty Savage
Q2: Which year BLACKPINK made their debut in?
A. 2016
B. 2011
C. 2015
D. 2017
Q3: Who is the lead Vocalist of the group?
A. Jennie
B. Lisa
C. Rose
D. Jisoo
Q4: Which company is BLACKPINK a part of ?
A. Big Hit entertainment
B. YG entertainment
C. FNC entertainment
D. Cube entertainment
Q5: Which was Jennie's solo song?
A. Solo
B. As if it's your last
C. Whistle
D. Forever Young
Q6: Which of the following songs features the lyrics "Every time I show up, blow up"?
A. Whistle
B. Pretty Savage
C. Ice cream
D. Sour Candy
Q7: Which was BLACKPINK's first music video to reach 800 million views?
A. DDU-DU DDU-DU
B. Crazy Over You
C. How you Like That
D. Stay
Q8: What is the name of the Blackpink's Fandom?
A. BLINKS
B. BIGBANG
C. EXO
D. WINNER
Q9: Who is the main dancer of the group?
A. Rose
B. Jisoo
C. Lisa
D. Jennie
Q10: What is the name of Blackpink's first mini-album released in the year 2018?
A. Square Up
B. Blackpink in your area
C. Kill this love
D. The Album