How much you know about Euthanasia, take this quiz to check?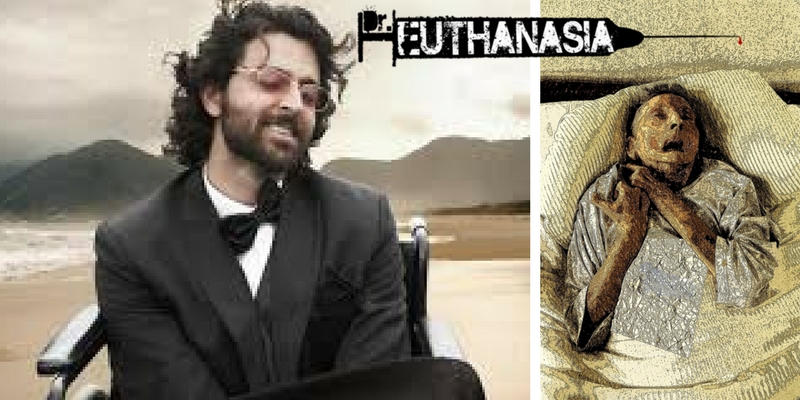 How much you know about Euthanasia, take this quiz to check
Author : Adiyogi Quiz Master
Posted On : 09-Mar-2018
Q1: What is the meaning of 'Euthanasia' in Greek?
A. Medicinal Death
B. Happy Death
C. Self Death
D. Good Death
Q2: Which movie of Hrithik Roshan portrayed about euthanasia?
A. Kaabil
B. Guzaarish
C. Zindegi Na Milegi Dobara
D. Kites
Q3: When did Supreme court of India allows passive Euthanasia?
A. 09 Marth 2018
B. 09-Mar-11
C. 09-Mar-14
D. 09-Mar-16
Q4: Which country have not yet legalised euthanasia?
A. Germany
B. China
C. Japan
D. Netherland
Q5: What kind of Euthanasia did Supreme court of India allow?
A. Voluntary Euthanasia
B. Involuntary Euthanasia
C. Active Euthanasia
D. Passive Euthanasia
Q6: Which king of England was euthanised?
A. George VI
B. George V
C. Edward VIII
D. Edward VII
Q7: The illegal tradition in south india where old feeble people are forced to drink cow milk until they suffer breathing problems and eventually die, what is it called?
A. thalaikoothal
B. thalaimuothal
C. Euthana
D. Euthanu
Q8: In which year Court of India legalised passive euthanasia following the Aruna Shanbaug case?
A. 2016
B. 2014
C. 2011
D. 2013
Q9: Which article of Indian constitution guarantees the right to life?
Q10: Which NGO had approached the court seeking a direction for recognition of 'living will' in Euthanasia case?
A. Common Cause
B. Smile
C. Live Life
D. Goonj