Peaky Blinders final season is yet to be released in India, Let's see how well you know about the Shelbys.?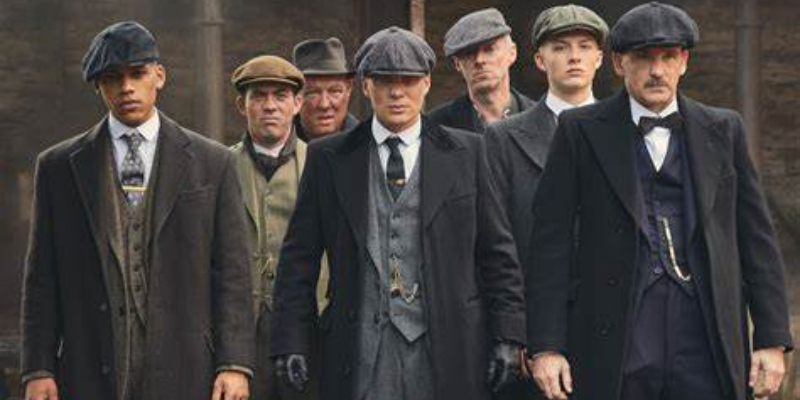 Peaky Blinders is a British show based on a Real Crime drama from early 20th century set in Birmingham, England. The show is about a family who runs the most powerful Local gang in England and make money from illegal betting and Black market.
Author : Swayamjyoti Dalpat
Posted On : 10-May-2022
Q1: What is the name of the pub where the Peaky Blinders drink?
A. The Black Lion
B. The Garrison
C. Royal Oak
D. White Hart
Q2: Who ordered the death of Grace?
A. Alfie Solomons
B. Michael Campbell
C. Vincente Changretta
D. Darby Sabini
Q3: What product does Alfie Solomons make in the Camden Warehouse?
A. Gin
B. Beer
C. Rum
D. Whisky
Q4: What is the name of Ada's communist Lover?
A. Luca Changretta
B. Freddie Thorne
C. Johnny Dogs
D. Billy Kimber
Q5: Who is the singer of the track " Red Right Hand"
A. Tom waits
B. Nick Cave
C. Trey Spells
D. Pj Harvey
Q6: What is the name of Tommy and Grace's son
A. Charlie
B. John
C. James
D. Arthur
Q7: What was the cursed Gemstone Grace was wearing when she was killed?
A. Sapphire
B. Diamond
C. Pearl
D. Topaz
Q8: How many actors have played the role of Winston Churchill throughout the whole show?
Q9: What was the name of Tommy's girlfriend who dies before he left for First World War?
A. Greta Jurossi
B. Grace Burgess
C. Jessie Eden
D. Gina Gray
Q10: What was the name of the tea room where Inspector Campbell and Tommy Shelby meet for the first time?
A. Glass tearoom
B. Lickey tearoom
C. Herbal tearoom
D. Bellocq tearoom